Products
Mitsubishi Electric Nuclear Business
Nuclear Power Plant Product Lineup
Vast range of products for nuclear power plants including electrical, I&C, and security systems
1

Instrumentation & Control (I&C) Systems

I&C systems for monitoring, protecting, and controlling nuclear power plants. The I&C product lineup ranges from components such as sensors to main control boards. Our I&C systems for nuclear power plants comply with the safety classification demanded by countries around the world.

Learn more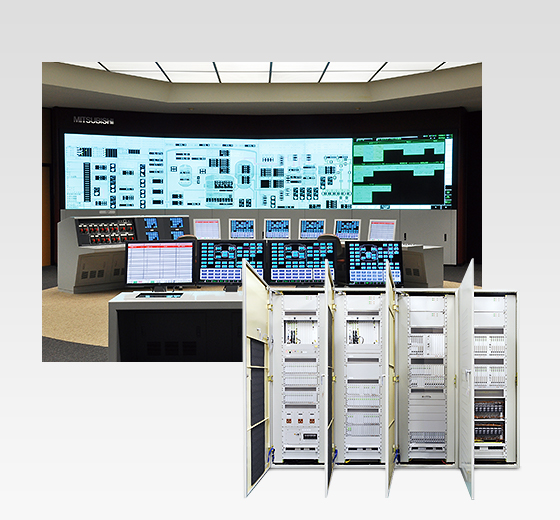 2

Turbine Generator

Turbine generators convert the rotational energy created by steam turbines into electrical energy.

Learn more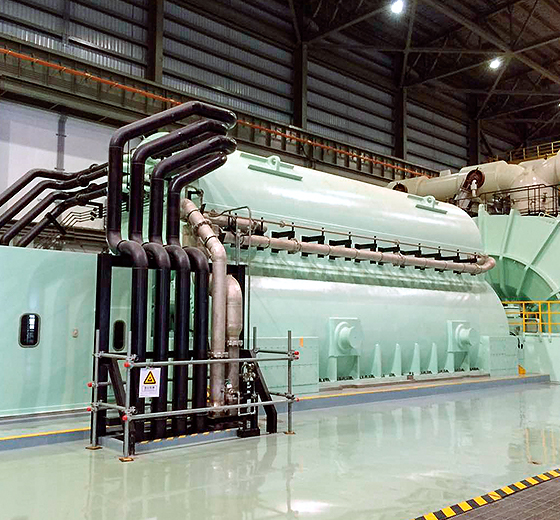 3

Gas-Insulated Switchgear

Installed in the power plant switchyard, our gas insulated switchgear plays a vital role securing and transmitting the flow of electricity between the grid and the power plant.

Learn more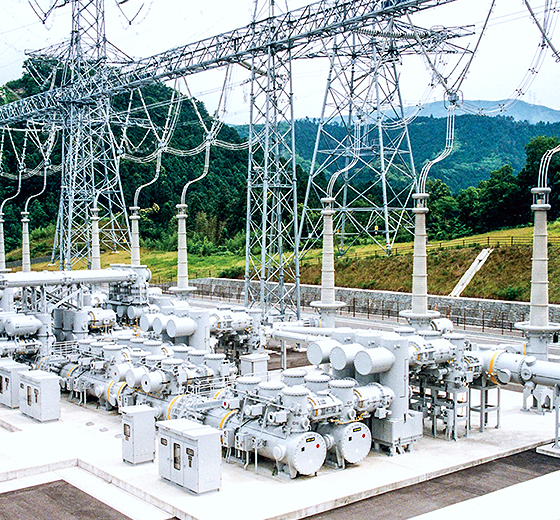 4

Transformer

Nuclear power plants require largecapacity transformers for the main transformer, start-up transformer, house service transformer, reserve transformer, etc.

Learn more
5

Generator Load Break Switch (GLBS) / Gas Circuit Breaker (GCB)

GLBS/GCB have been incorporated into the most recent plants to simplify power supply transfer operations in the event of a power outage.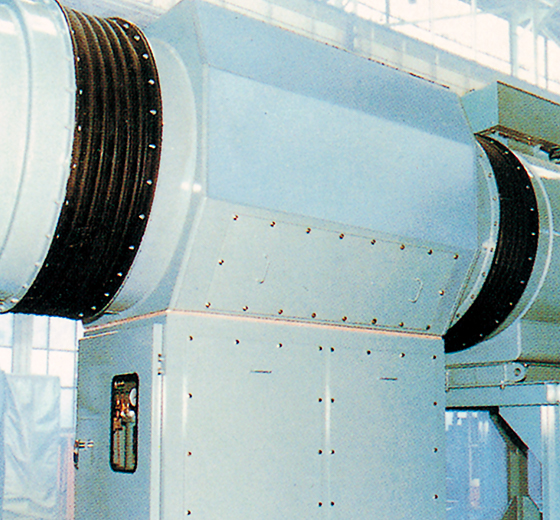 6

Pump Motor

Large-scale motors for safety-related and nonsafety-related large-capacity pumps used for cooling the reactor, circulating water, etc. in nuclear power plants.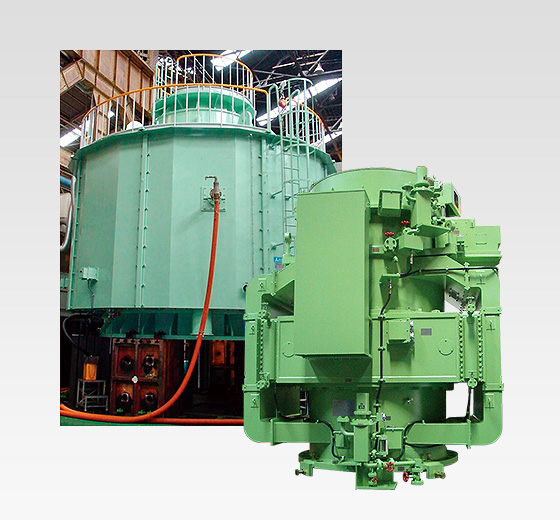 7

Diesel Generator

Diesel generators are used to assure plant safety as a redundant power source if the external power source is lost.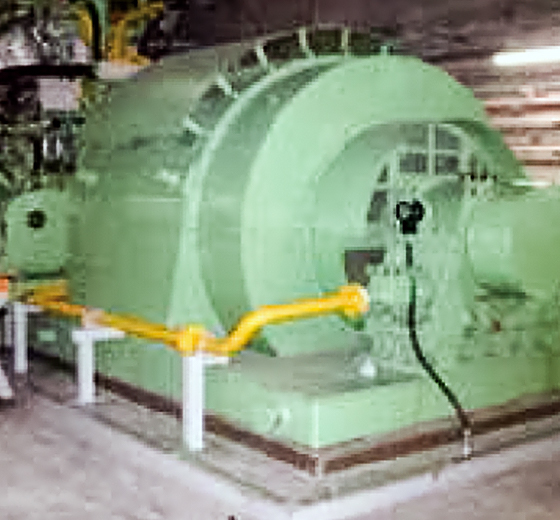 8

Electric Penetration Unit

Electric penetration units installed in the containment vessel wall maintain a high degree of airtight integrity inside and outside the vessel, and accommodate the wiring for the electrical and instrumentation systems installed within the vessel.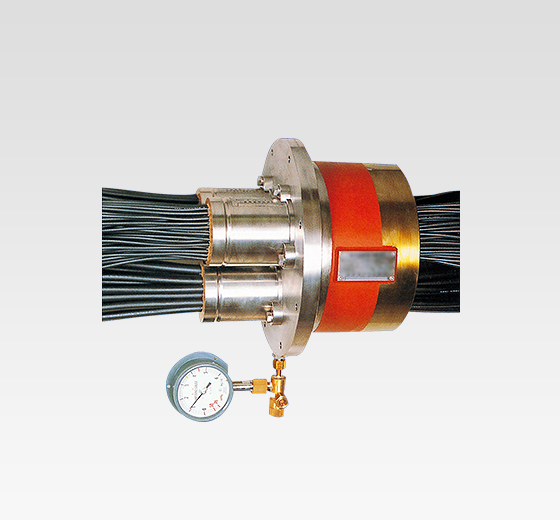 9

Switchgear (SWGR) / Motor Control Center (MCC)

Our SWGR and MCC provide all types of electric systems and equipment, from largescale motors to small auxiliary equipment, with reliable power switching, control, disconnection/isolation and protection.

Learn more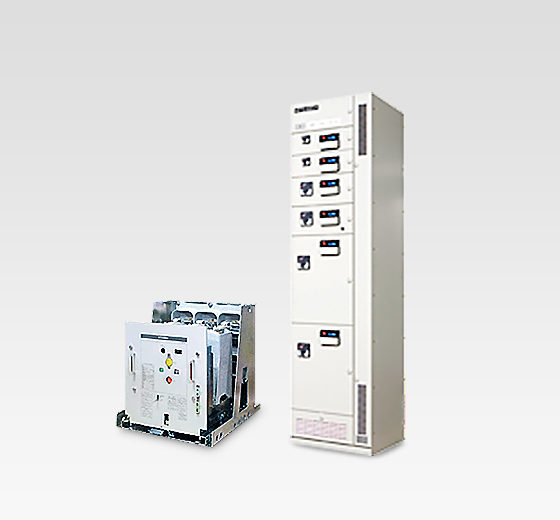 10

Uninterruptible Power Supply (UPS)

In the event of a temporary drop in power due to a typhoon, lightning strike or other unforeseen incident, a UPS is capable of protecting the plant systems and equipment from potential damage resulting from outages and insufficient power supply.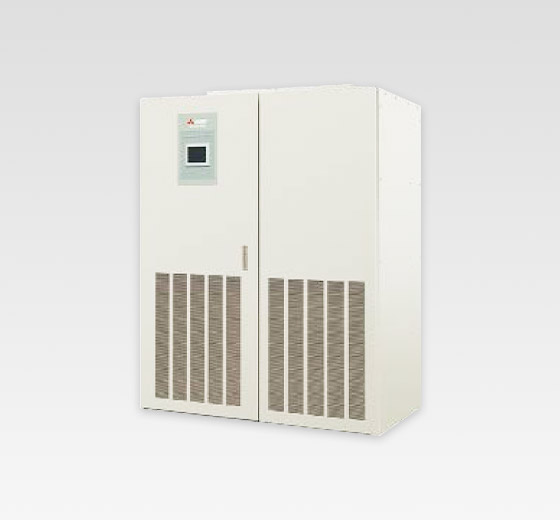 11

Network Camera

Our high-resolution network camera systems featured advanced functionality and performance achieved by our high image analysis technology for provide monitoring the interior of nuclear containment vessel and power generation area for security and other purposes.

Learn more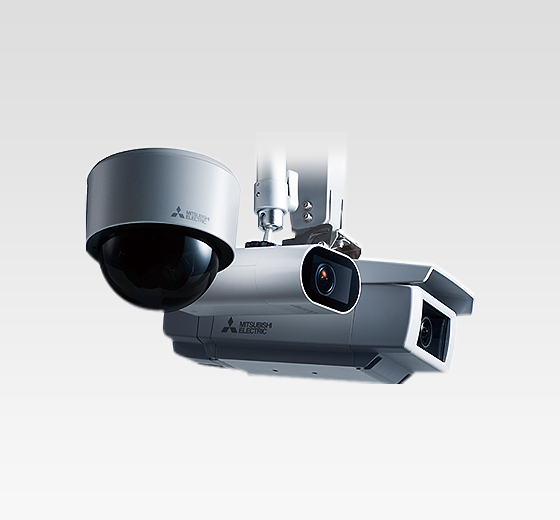 12

Intrusion Detection Sensor

Intrusion detection sensors provide wide-area detection and precision intrusion point information, for effective site security.