Products
Mitsubishi Electric Nuclear Business
Modernization
Mitsubishi Electric has proven nuclear experience and been providing a lot of engineering solutions to nuclear power plants for decades. Every product from design through every step of manufacturing is performed in our own factories, enabling flexible response to the customer's requests and regulatory requirements.
I&C System Digital Upgrade
A Digital Upgrade of Safety I&C system and Control & Monitoring I&C system reduces maintenance effort and cost. The self-diagnostic functions of Mitsubishi Electric's platform dramatically reduce maintenance time and eliminate the need for physical inspection, and the use of reliable digital components reduces spare parts inventory. By reducing maintenance outages, plant safety and operational efficiency increase; this means that normal plant operations are interrupted less often.
Mitsubishi Electric's digital upgrade program can be adapted to the customer needs, from upgrade of a single system to complete replacement of many integrated systems. We have successfully carried out digital upgrade projects in existing nuclear power plants in Japan, delivering numerous benefits to customers including better plant performance and reduced maintenance.
Customer Benefits
With extensive self-diagnosis coverage of Mitsubishi Electric's platform, failures are easily detectable and identifiable. These features enhance system maintainability and reduce maintenance time.
Each customer selects the system(s) to be upgraded. Relevant systems can be upgraded at the same time, or a phased upgrade approach is also available. The customer can decide whether associated systems should be also upgraded according to their business strategy and system specifications.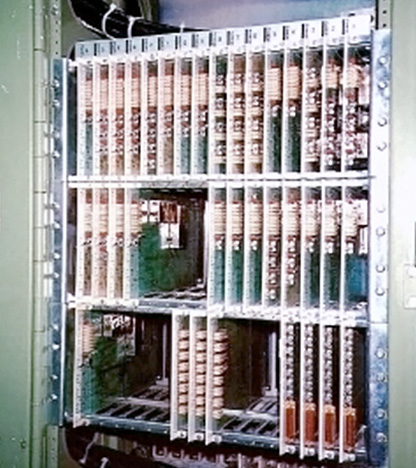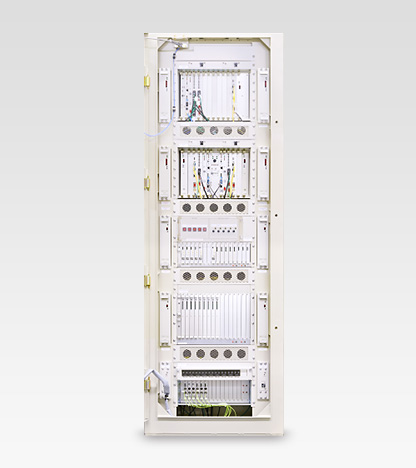 Whole I&C System Digital Upgrade
A Whole I&C System Digital Upgrade technology is applied for modernization of operating nuclear power plants. The technology contributes to the improvement of safety and effective plant operations. After a digital upgrade of the control room, operator awareness and efficiency are improved. Large graphical displays replace traditional analog control panels; these displays inform plant status at a glance. The operator console interfaces enable the operators to view plant details and monitor multiple plant processes and trends. This increases efficiency of plant operation by bringing all plant controls, both safety- and non-safety, and by consolidating/summarizing critical information.
Customer Benefits
Mitsubishi Electric provides customized cabinets according to each customer's needs in order to install new cabinets into existing plant spaces.
Redundant network buses used in the communication architecture help to substantially reduce the number of cables and I/O modules. Also this allows the future system expansion.
After Whole I&C System Digital Upgrade, many functions and the information necessary for plant operations can be consolidated into one compact console and one large display panel. It improves both operator- and plant performances.
Also, Mitsubishi Electric can provide the temporary equipment to realize the functions that should be monitored and controlled even when the plant is stopped for updating.