Products
Mitsubishi Electric Nuclear Business
Overview of Mitsubishi Electric Nuclear Business
Mitsubishi Electric has been supplying electrical systems and instrumentation-and-control (I&C) systems to nuclear power plants for decades, as well as contributing to the safe and secure operation of nuclear power plants using reliable technologies with a proven track record. Utilizing our I&C systems in particular, Mitsubishi Electric are providing both analog and digital systems made with leading-edge technologies of each generation for new plant construction and upgrading existing plants.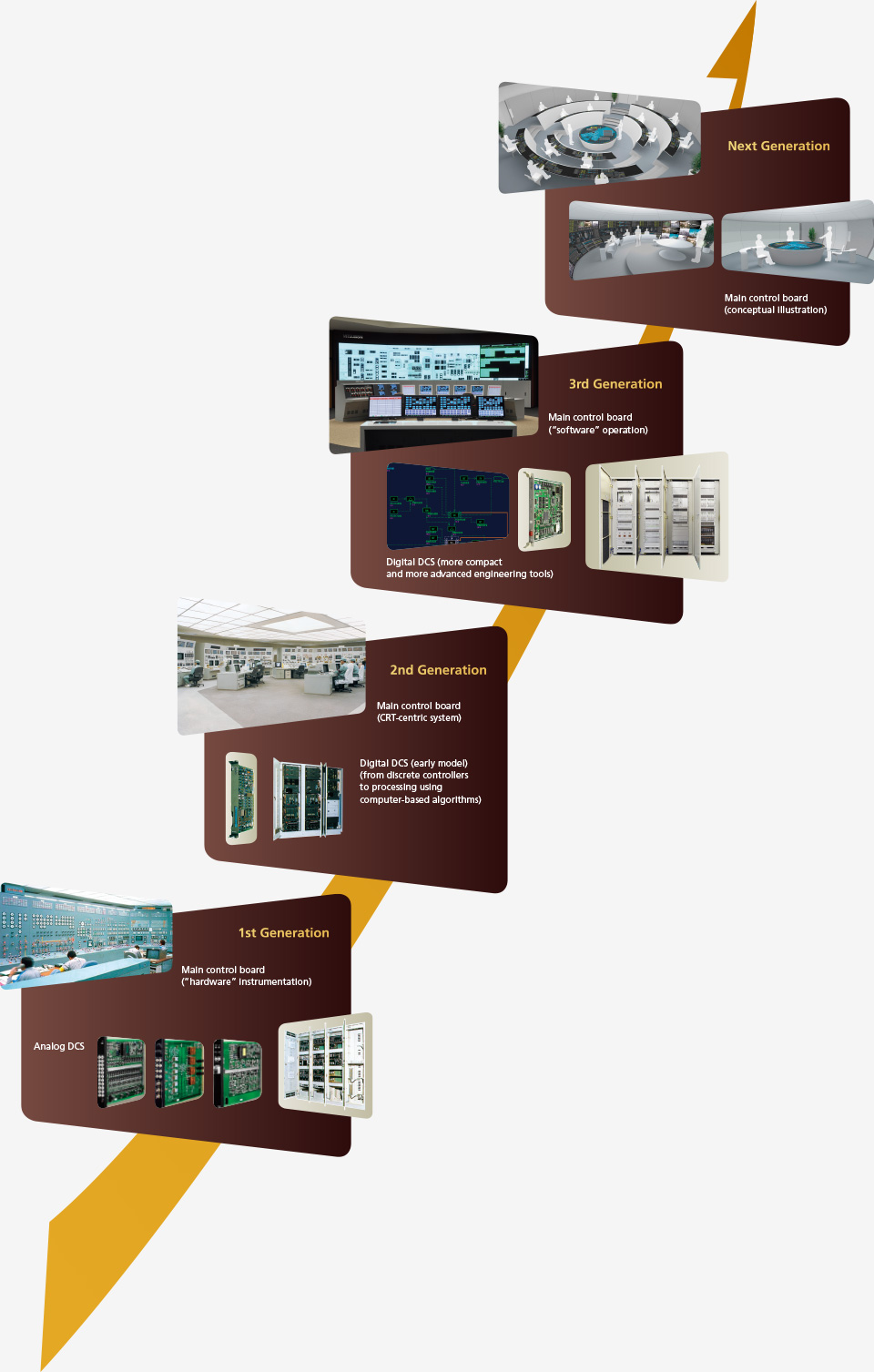 World's First Supplier of a Full Digital Upgrade for an Operating Plant
We pioneered digital technology upgrades for nuclear plants constructed in the 1980s. In the first decade of this century, we completed a large scale, comprehensive digital upgrade including the installation of a main control board that was unprecedented in the world based on rich experience of nuclear modernization projects.
For more information about modernization