Products
Mitsubishi Electric Nuclear Business
Engineering Solution
Mitsubishi Electric provides Protection/Control/Monitoring System digital upgrade including the Main Control Room for an operating nuclear plant, which is achieved through the abundant upgrade experience and the latest technology owned by us.
Design
Advanced technologies combined with our extensive experience in the nuclear power industry enable us to design and engineer the best products and solutions to maintain safe nuclear plants.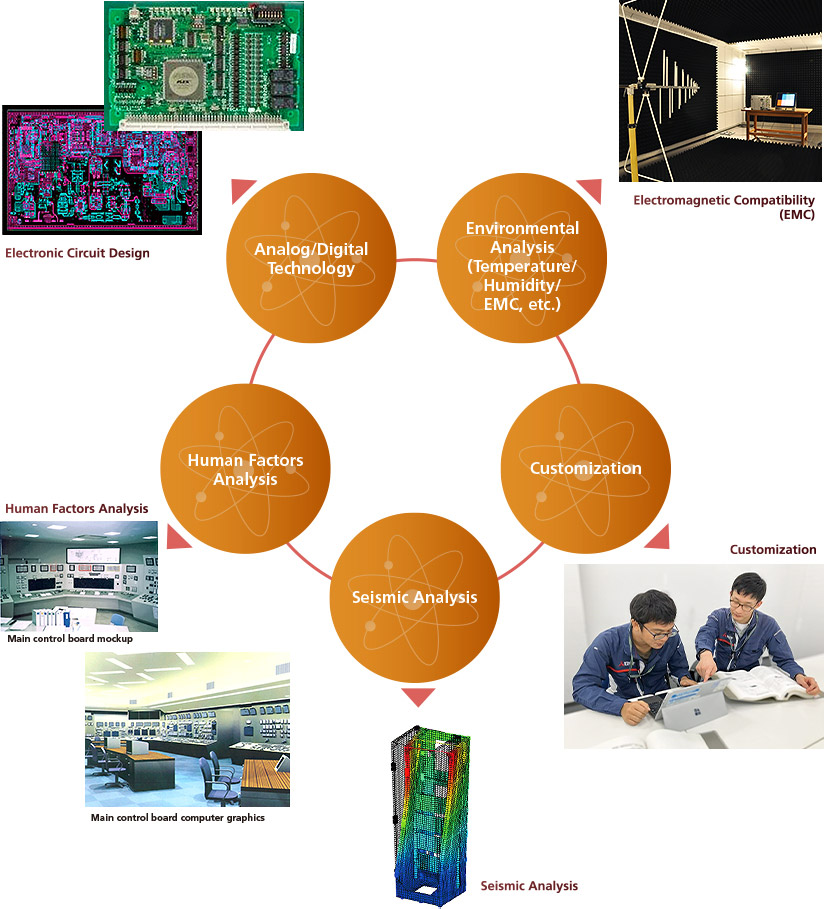 Manufacturing
From materials procurement through every step of manufacturing, our products are made in Mitsubishi Electric factories under strict quality control (capable of manufacturing circuit boards compliant with RoHS). Our manufacturing and testing facilities are fully equipped to meet the challenge of both mass-produced and "made-to-order" products.
Circuit Board Manufacturing

Control Panel Assembly

Test
Integrated testing of all I&C systems, including the inspection and testing of each product and verification testing in environments that simulate actual on-site conditions combined with plant simulator testing, ensures that Mitsubishi Electric ships only products of the highest quality from its factories.
Integration Test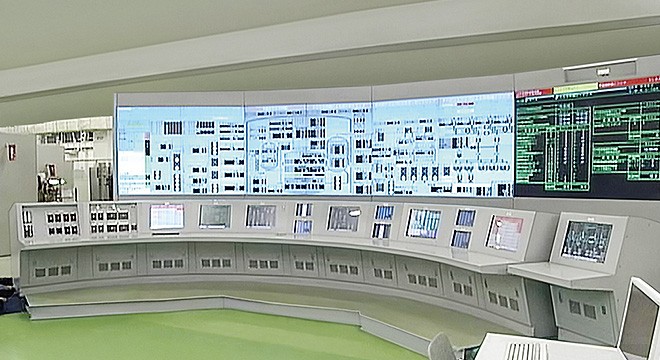 Cabinet Test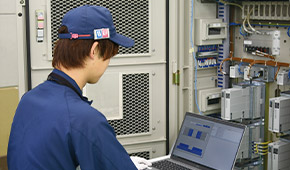 Card Test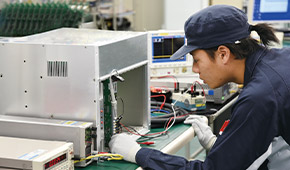 Qualification
Mitsubishi Electric performs qualification testing in accordance with national and international standards and regulations, which supports smooth compliance with the requirements of nuclear regulatory body in each country.
EMC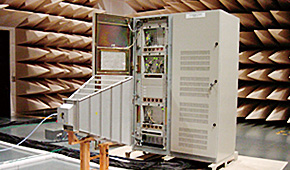 Seismic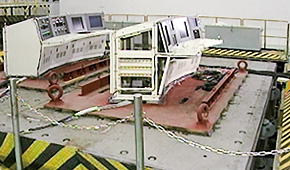 Environment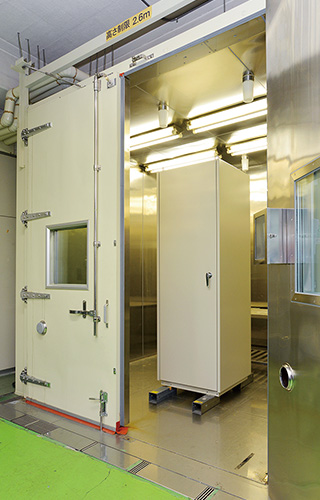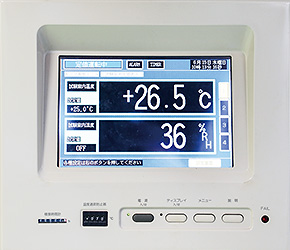 Parts Investigation
Mitsubishi Electric performs all maintenance in-house including detailed investigation of components and devices using an array of advanced technologies such as component nanoanalysis, it contributes to our nuclear quality trusted around the world.
Scanning Electron Microscope Analysis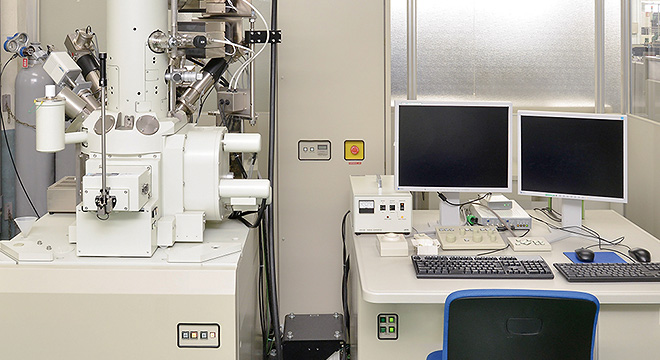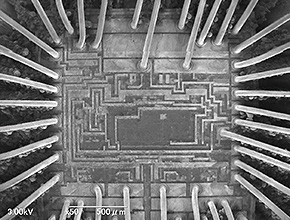 Intelligent Emission Microscopy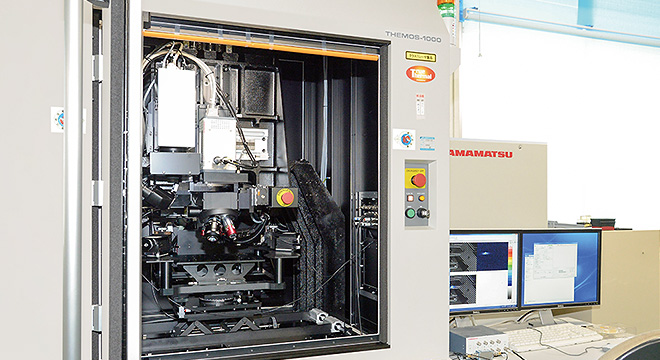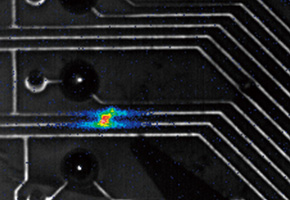 Customer Optimization Design
Our abundant engineering experience, combined with reliable technologies, empower our ability to design and provide a wide variety of solutions for our customers.
Total Main Control Room Design
Training
Mitsubishi Electric can provide operator and maintenance staff training through a plant simulator located in-factory (Nuclear Simulation and Training Center (N-SAT)) and a comprehensive curriculum etc.
Classroom Training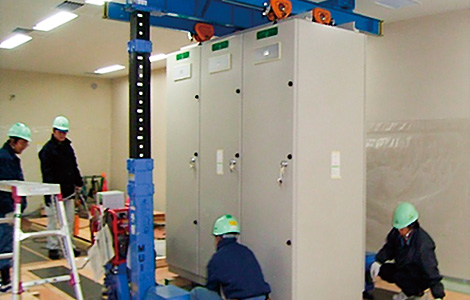 On the Job Training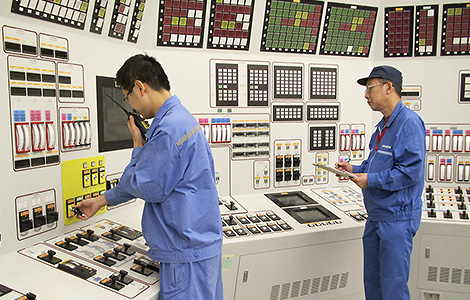 Construction and Commissioning
During the plant installation and commissioning phases, Mitsubishi Electric can dispatch teams of highly experienced specialists and provide technical assistance on-site.
Installation Work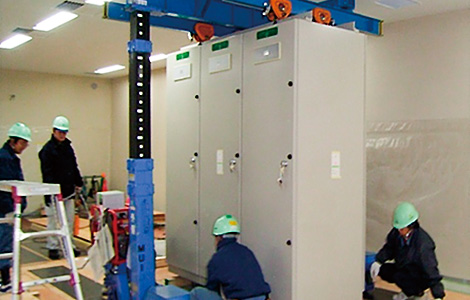 Commissioning Work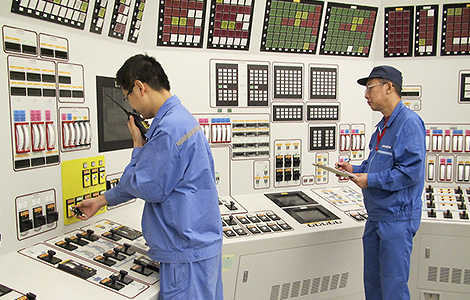 Long-Term Supply and Support
Throughout the long life cycle of our customers' nuclear power plants, Mitsubishi Electric provides expert support and maintenance for our nuclear products, backed by the reliable supply of replacement components and system modernization. Before components reach their end of life and are no longer produced, customers can be confident that sufficient stock is prepared based on demand forecasts. After delivery, our "customer first" support continues with a variety of maintenance services.