SERVO SYSTEM CONTROLLER
Lineup capable of responding to versatile sizes and applications
A full lineup of servo system controllers from Simple Motion modules to Motion CPUs supports all types of system configurations. Simple Motion modules are ideal for simple positioning control, and Motion controller are capable of controlling high-speed, multi-axis systems.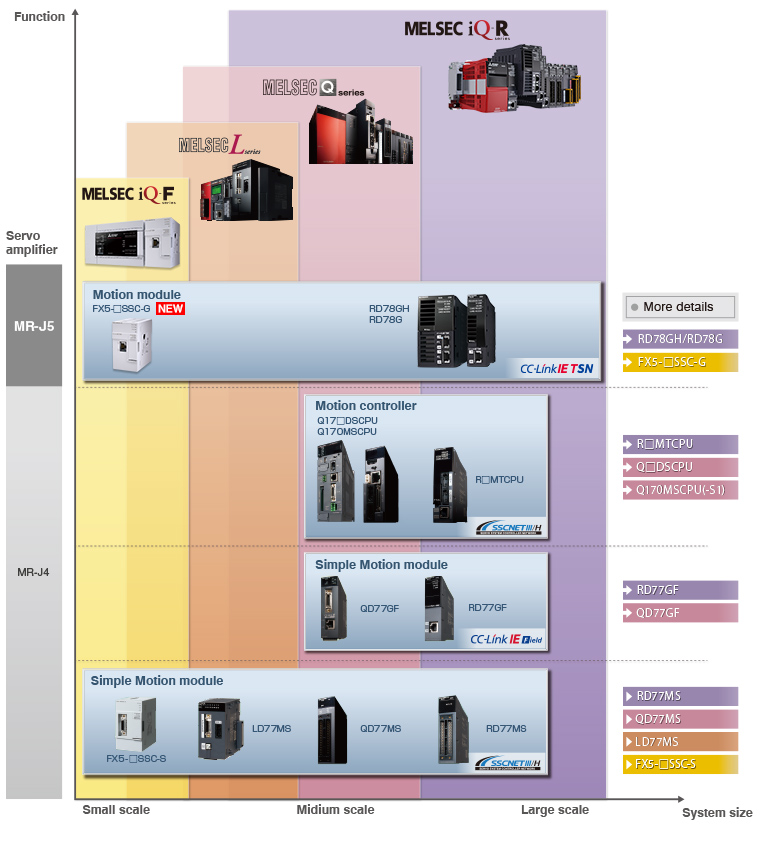 (Note): Production discontinuation scheduled for September 2018.
Simple Motion module

The Simple Motion module is an intelligent function module which performs positioning control by following the instructions of the PLC CPU.
Wide-range, sophisticated Motion control, such as synchronous control, cam control, speed-torque control, can be achieved just with sequence programs.
Motion controller

The Motion controller is a CPU module used with the PLC CPU for Motion control.
Positioning module

Linear interpolation and single-axis positioning can be performed easily by positioning data being written to a buffer memory with sequence program.
Extensive Motion control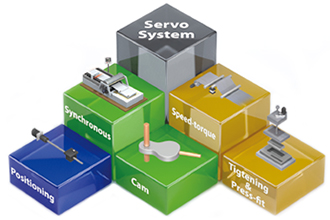 A wide range of control, such as positioning, speed-torque, cam, and synchronous control, is applicable to various machines, such as X-Y tables, packaging machines, and converting machines. Selecting the best suitable control methods and functions for your application achieves optimal solutions.
Programming language
Choose from various programming languages provided to meet user preferences.

Functions
Select the functions best suited to match equipment requirements from an extensive list of options.