Sensorless operation allows for stable speed control comparable to servo motors
This product combines an S-PM motor (permanent magnet motor) with Mitsubishi Electric's unique sensorless vector controller to achieve high-precision speed control.
With a ±0.05% speed variance rate that is comparable to a servo motor, it can be put to use in conveyance applications that require high precision such as on semiconductor and liquid-crystal production lines that induction motors cannot handle.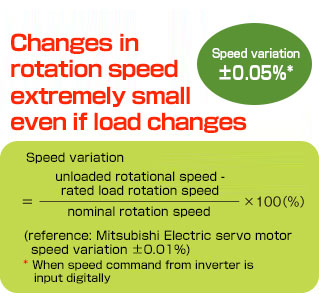 Premium efficiency compliant with IE3
S-PM motors are high-performance, energy-saving motors with a strong permanent magnet (high-performance ferrite magnet) in the rotor.
The motors are compliant with the IE3 high efficiency standard for induction motors and can reduce the energy consumption of equipment.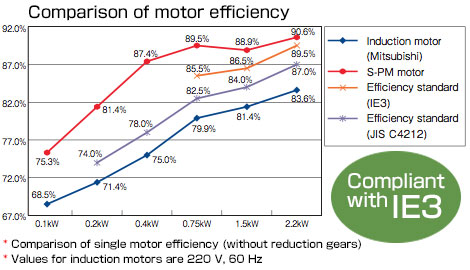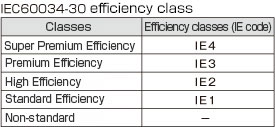 Output (kW)
Motor efficiency (%)
Annual electric power
reduction (kWh)
Annual electric power
reduction (¥)
Annual CO2
reduction (kg)
Standard
(induction motor)
S-PM
0.1
68.5
75.3
1,155
16,170
641
0.2
71.4
81.4
3,014
42,196
1,673
0.4
75.0
87.4
6,628
92,792
3,679
0.75
79.9
89.5
8,820
123,480
4,895
1.5
81.4
88.9
13,619
190,666
7,559
2.2
83.6
90.6
17,811
249,354
9,885