Unchallenged cost performance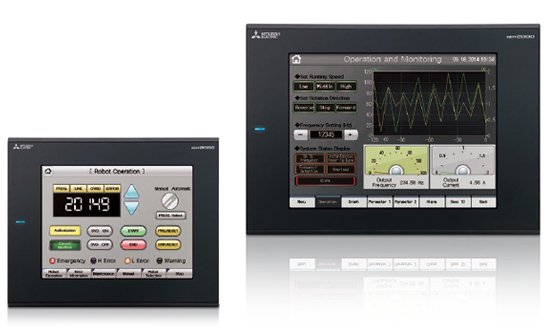 A wide variety of specifications suit every system design
Communication interfaces such as Ethernet, RS-232, RS-422/485,USB host/device and SD memory card are standard features.
Advanced interactive features such as data logging, multi-channel communication, and FA transparent function are supported.
Item
Specifications
Display
8.4" and 10.4" size, 65536 colors TFT LCD display
Resolution
VGA
Backlight
White LED
User memory
Memory for storage (ROM): 9 MB
Memory for operation (RAM): 9 MB
Standard interface
Ethernet, RS-232, RS-422/485
USB host (USB-A) 1 channel (Full-Speed 12 Mbps)
USB device (USB Mini-B) 1 channel (Full-Speed 12 Mbps)
Use the System Launcher function and quickly check the system status!
A graphical system configuration diagram indicates module statuses.
When you touch a module the extended function list is shown and you can carry out maintenance work efficiently.

GT23 model external appearance [Standard model: front face/rear face]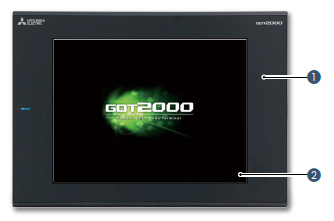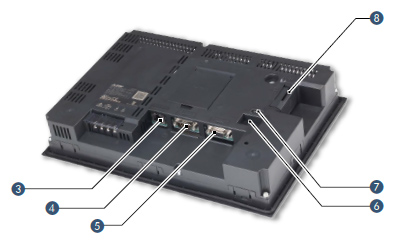 Easily collect log data and display it in graphs and lists
Use the GOT to collect data from the programmable controller and temperature controllers. The data can be displayed in graphs and lists. It can also be exported to a personal computer for further analysis. The logging data can be saved in the built-in SRAM even if the power fails.

GT23 model product map