News Release Archives
Note that the releases are accurate at the time of publication but may be subject to change without notice.
FOR IMMEDIATE RELEASE No. 3211
Mitsubishi Electric to Exhibit at CEATEC JAPAN 2018
Will present IoT and AI technologies, products and solutions for the realization of super smart society "Society 5.0"
TOKYO, September 20, 2018
-
Mitsubishi Electric Corporation
(TOKYO: 6503) announced today that it will exhibit a wide range of cutting-edge technologies, products and solutions, including experiential exhibits utilizing IoT and artificial intelligence (AI) technologies at CEATEC JAPAN 2018, taking place at the Makuhari Messe exhibition complex in Chiba, Japan from October 16 to 19. The Mitsubishi Electric stand, No. A066 in the Total Solution Area of Hall 2, will be organized under the theme of "Towards the realization of Society 5.0 through advanced technology."
The company will also demonstrate its propriety Maisart*-brand AI based technologies, products and solutions, including through virtual-reality experiences of the EMIRAI4 smart-mobility concept car featuring next-generation driving-assistance technologies, and the world fastest elevator's maximum speed of 1,230 meters per minute.
| | |
| --- | --- |
| * | Mitsubishi Electric's AI creates the State-of-the- ART in Technology |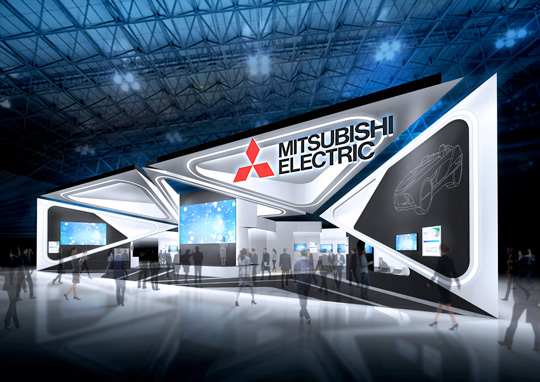 The stand will feature exhibits in the following categories:
Safe
| | |
| --- | --- |
| - | Water vapor sensing technology to predict torrential rain |
| - | Next generation healthcare solutions using a medical certificate card |
| - | "kizkia" video analysis solution utilizing proprietary AI to detect attributes of persons or things and automatically recognize their movements, conditions and situations by analyzing security footage in real-time |
| - | "Fieldedge" image-based water analysis system utilizing AI for stable water level measurement |
| - | "Fieldviewer" maintenance and management solution utilizing 3D data for social infrastructure construction sites |
| - | "IBUKI-2 " (GOSAT-2) Greenhouse gases Observing SATellite-2 |
Innovative
| | |
| --- | --- |
| - | "MELIPC" Edgecross-equipped industrial-use computer and EDM SV-P series high-accuracy sinker utilizing proprietary AI technology |
| - | Facilities and services that contribute to net-Zero Energy Buildings (ZEB) |
Sensible
| | |
| --- | --- |
| - | Virtual-reality experience of the EMIRAI4 smart-mobility concept car featuring next-generation driving-assistance technologies |
| - | Touch-based Interface for remote controls that enable both visually impaired and unimpaired individuals to easily operate devices |
Pleasant
| | |
| --- | --- |
| - | Lighting technology that mimics blue sky |
| - | "Real Texture" technology to represent realistic texture such as gloss and shade |
| - | Virtual-reality experience of the world fastest elevator's maximum speed of 1,230 meters per minute |
Smart
| | |
| --- | --- |
| - | Technology with model-based AI learning to control equipment which enable to lead a ball to the goal of circular maze without teachings by human |
| - | Compact hardware AI for implementation on small-scale FPGAs ** |
| - | Instant recognition technology of distant objects utilizing proprietary AI technology for safe driving |
| | |
| --- | --- |
| ** | FPGA: Field Programmable Gate Array |