News Release Archives
Note that the releases are accurate at the time of publication but may be subject to change without notice.
FOR IMMEDIATE RELEASE No. 3221
Shanghai Mitsubishi Elevator Surpasses 800,000-unit Milestone
Delivers huge volume throughout China over 30 years
TOKYO, October 25, 2018
-
Mitsubishi Electric Corporation
(TOKYO: 6503) announced today that Shanghai Mitsubishi Elevator Co., Ltd. (SMEC), which has been operating in China since 1987, surpassed its 800,000-unit milestone, including both elevators and escalators, this month. Mitsubishi Electric continues to deliver safety, peace of mind and riding comfort through its products and services, working in collaboration with SMEC to expand its business in China, the world's largest elevator and escalator market, and maintain its market-leading brand.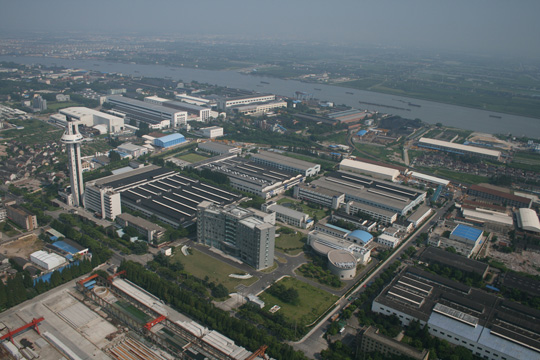 Mitsubishi Electric became the first Japanese company to directly manufacture, sell, install and service elevators and escalators in China when it teamed up with the Shanghai Electric Group to establish SMEC in Shanghai in 1987.


SMEC has earned praise for the quality of its products and services. This year, for the eighth time going back to 2011, it was named the top company for "preferred supplier and service brands" in the elevator and escalator sector during "2018 China's top 500 real estate development enterprises, conference for evaluation results," an event held by China Real Estate Association and E-house China R&D Institute.


SMEC has steadily introduced products incorporating the most advanced technologies to contribute to the growth of China's elevator and escalator industry. It delivers products and services focused on safety, peace of mind and riding comfort through a nationwide network of 86 branch offices.

Company name
Shanghai Mitsubishi Elevator Co., Ltd.
Location
811 Jiang Chuan Road, Minhang, Shanghai
Ownership
Shanghai Mechanical & Mechanical Industry Co., Ltd.: 52%
China National Machinery Import & Export Corp.: 8%
Mitsubishi Electric Corporation: 32%
Mitsubishi Electric Building Techno-Service Co. Ltd.: 8%
Start of operation
January 1987
Employees (headquarters)
Approximately 2,000 (as of April 1, 2018)