ONE-MAN POWER
STATION
Most of the people in Myanmar don't have access to consistent electricity. They experience power outages on a regular basis. As a result, people have to get creative with how they get and maintain constant electricity. In fact, Kyaw Kyaw has made a career out of it.

Kyaw Kyaw used to sell candles to the vendors at the night market. But the wind or rain would make the flames go out. So he had an idea to sell light instead. Every night Kyaw Kyaw strings up light bulbs in the market and uses a generator to power them--helping this community of vendors sell their goods.
SOLUTIONS FOR PEOPLE
Mitsubishi Electric is developing solutions that
will make life better for people all over the world.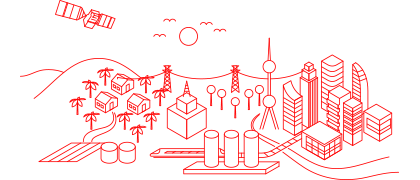 BEHIND THE SCENES
He used to sell candles, now he offers electricity.
Hear how Kyaw Kyaw became a one-man power station.
PAGODA

CHICKEN
FARM