A LIGHT IN THE
DARKNESS
In parts of rural Indonesia, there is no electric lighting. Without it, even the simple act of threading a needle becomes a difficult task and it is nearly impossible to do work after dark. But Ujang had an idea to bring light to homes that had none.

Growing up, Ujang's village didn't have electricity so it was hard for his mother to work. He determined to do something about it and invented a light that works for an entire month on a single battery charge. Ujang's mother would be proud to see her son now bringing light to people throughout Indonesia.
SOLUTIONS FOR PEOPLE
Mitsubishi Electric is developing solutions that
will make life better for people all over the world.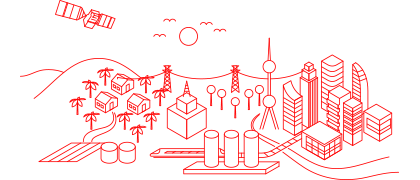 BEHIND THE SCENES
Hear how Ujang is bringing light to people
throughout Indonesia.