OUTSMARTING SALT WATER
The Mekong Delta is a rich agricultural region in Southern Vietnam, but local farmers often lose crops when there is too much salt in the water. Farmers have never had a way to detect the changing salt levels, but now, enterprising students are helping them gain the upper hand.

After learning about buoyancy in school, Gam and some friends invented a simple way for farmers to measure the level of salt in the water. They are now able to detect when the water is safe to use for their crops and, thanks to Gam's idea, have a tool to make farming in the Mekong Delta a little more predictable.
SOLUTIONS FOR PEOPLE
Mitsubishi Electric is developing solutions that
will make life better for people all over the world.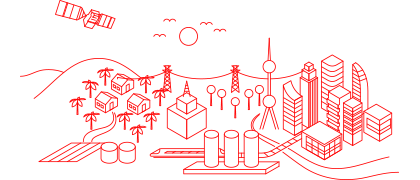 BEHIND THE SCENES
Hear how Gam applied a school lesson to develop a method for farmers to detect salt levels in the water.