HONEY BUNNY
SCHOOL BUS
Old Delhi is a very busy place. There are rickshaws, motorbikes, tuk-tuks, cars, and pedestrians—all trying to share the road at the same time. As a result, traffic can be chaotic and dangerous. Too dangerous for children to navigate that traffic to walk to school. So Principal Farah Diba knew she had to help.

Because the alleys of Old Delhi are so narrow, a regular school bus could not reach her school. But rickshaws could. So Farah decided to transform rickshaws into small covered school buses for her students. Now, they can ride to and from school safely. Plus the students think they are fun to ride.
SOLUTIONS FOR PEOPLE
Mitsubishi Electric is developing solutions that
will make life better for people all over the world.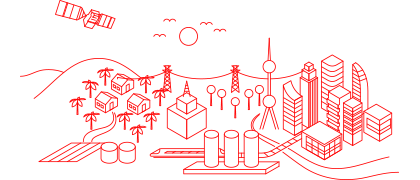 BEHIND THE SCENES
Hear why Farah wanted to turn rickshaws into buses to help her students.