MELSERVO-J3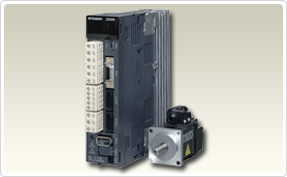 Accomplishment of higher performance, functionalities and user friendliness.
Rotary motor capacities are between 50W and 55kW. Linear servo motors and direct drive motors are available.
Servo Amplifier
Compatible with SSCNETIII, General-purpose (Pulse and Analog input) interface and CC-Link compatible (with built-in positioning function).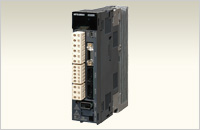 Rotary Servo Motor
262,144 pulse/rev encoder, 100/200/400VAC Class and range of products from 50W to 55kW.
HF-KP/MP/SP/JP, HC-LP/RP/UP, HA-LP Series.