Customer Stories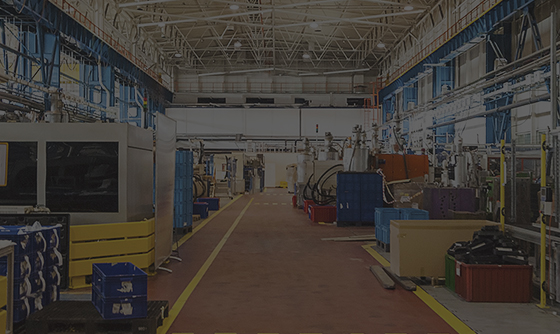 Global Partner. Local Friend.
Our Stories
TAIYO NIPPON SANSO CO., LTD.,

Industrial gas manufacturer, Japan
Large-scale SCADA Monitoring System Serves as Core for Digitalized Gas Supply Operations at Semiconductor Plants
Taiyo Nippon Sanso Co., Ltd., an industrial gas manufacturer, offers a solution called "Intelligent Gas Supplying System" (IGSS) to enhance gas supply operations at customers' plants. The system utilizes digital technology to automatically transport gas cylinders and improve the efficiency of facility inspections. IGSS also helps to make these operations visible. As their customers' factories become larger and the data managed becomes more diverse, Taiyo Nippon Sanso chose Mitsubishi Electric's GENESIS64™ SCADA software as the basis for the upgrade of its monitoring solution.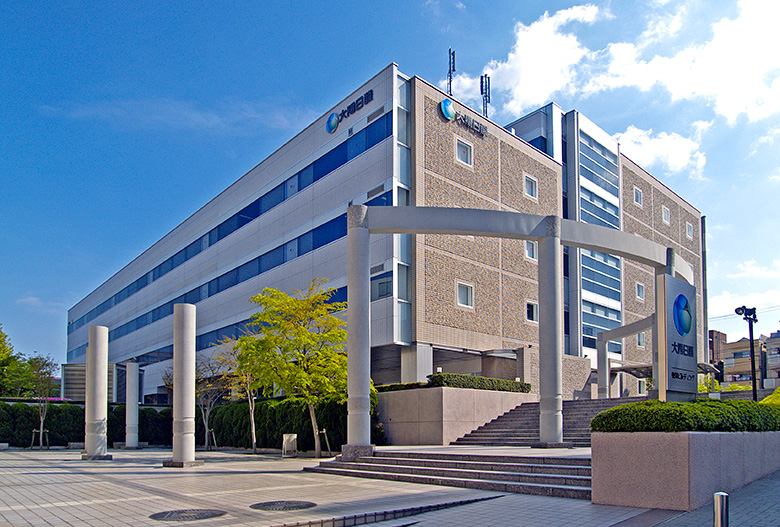 Taiyo Nippon Sanso Co., a major industrial gas manufacturer under the umbrella of Nippon Sanso Holdings Corporation, manufactures and sells gases such as oxygen, nitrogen and argon for use in factories and other industrial purposes. One of its major customers is the electronics industry, which manufactures semiconductors and other electronic products. In addition to supplying gas to semiconductor plants that require special gas, the company also develops equipment to safely use such gas.
In order to increase production efficiency, semiconductor plants are actively seeking to transform into smart factories by leveraging digital technology. In April 2020, the company launched its intelligent gas supplying system (IGSS) as a solution targeted to enhance gas supply infrastructure. This solution incorporates systems such as "Cdrive", a robotic system that automatically transports heavy gas cylinders using automatic guided vehicles (AGVs), "LUMsystem", which manages the location of gas cylinders and uses AI to predict consumption, and "Ceyes", which integrates gas inspection data into the cloud to improve the efficiency of inspection work.
"Gas cylinders are very heavy, and if they are not a managed properly, the safety of the site is threatened," explained Kenichiro Inaba, manager of the Electronics Supply Equipment Engineering Department at Taiyo Nippon Sanso. "Semiconductor plants are seeking to streamline the management of gas cylinders as part of their transformation into smart factories, and we have responded to this request with IGSS."
As the core monitoring system of the IGSS, Taiyo Nippon Sanso was planning to upgrade its TELEOS system, which the company had been selling for 30 years, and redesign it into "TELEOS-i" to act as a control hub for the IGSS and support the expansion of their customer's semiconductor plants.
Capable of measuring more than 100,000 data points
"Semiconductor plants are continuously expanding, backed by strong market demand. As a result, the number of measurement points SCADA systems are required to cover has grown, but our previous SCADA system could not cope with the expansion," said Kenichiro Inaba. The company's previous SCADA system could only measure up to 65,000 points. "Customers are now telling us that if they can't cover more than 100,000 points, it won't be enough."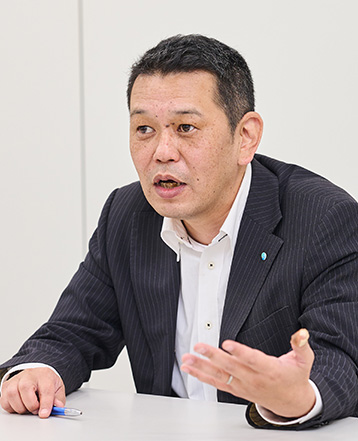 "The number of measurement points SCADA systems are required to cover has grown, but our previous SCADA system could not cope with the expansion," said Kenichiro Inaba.
There are also other reasons for the growing number of measurement points. Akiyuki Noguchi, manager of the Electronics Supply Equipment Engineering Department at Taiyo Nippon Sanso, added, "In the past, electricity, water, gas, and chemicals have all been visualized independently. Now, more and more customers seek to integrate such data and develop a comprehensive disaster prevention system. Therefore, the capability of our previous SCADA system was simply not enough."
We chose GENESIS64™ SCADA software as the basis for the monitoring solution.
As a result of their journey to identify how to handle large-scale measurements, Taiyo Nippon Sanso turned to Mitsubishi Electric's GENESIS64™ SCADA system. "When I visited Mitsubishi Electric's Nagoya Works and saw GENESIS64™ in action, I knew I had found the perfect solution," recalled Kenichiro Inaba.
The unprecedented development of a system with more than 100,000 measurement points brought on a series of challenges. Kenichiro Inaba added, "You can't stop a semiconductor plant just because the equipment is renewed. Moreover, the facilities keep expanding. We had to build a stable system capable of collecting and visualizing data without interruption. Sometimes the information in the technical manual alone couldn't solve the problem, so we frequently asked Mitsubishi Electric and its partners for support."
In order to realize an uninterrupted system, programmable controllers were duplexed and CC-Link IE was used for broadband network communication. In addition, they adopted equipment and devices from Mitsubishi Electric and its affiliated companies for all peripheral systems, such as system recorders to record visual images of facilities on site. "This was to ensure stable operation when all the systems were combined. If you combine products and systems from different vendors, it will take time to isolate the cause and resolve issues when a problem occurs," Kenichiro Inaba explained the reason.
Smart factory takes shape
The IGSS centered on TELEOS-i, which incorporates Mitsubishi Electric's GENESIS64™ SCADA system, is now being used to serve new plants launched by a leading semiconductor manufacturer. At this large-scale site, plans are being made for further plant expansion over the next few years, and IGSS is expected to continuously support its safety management.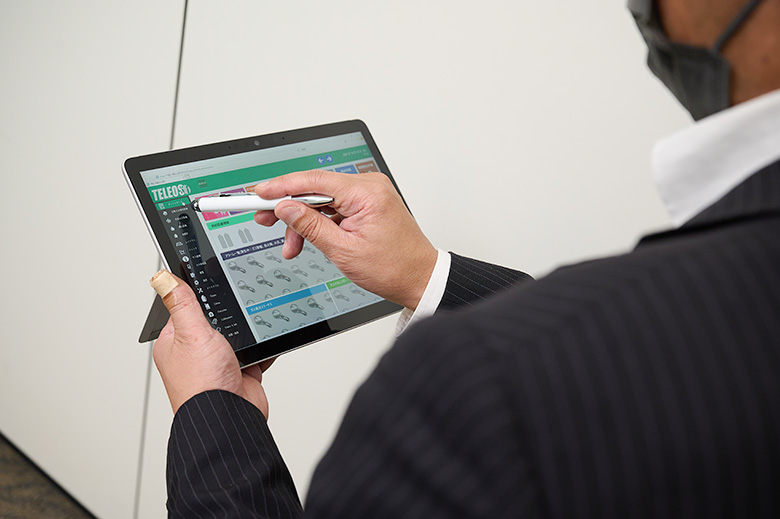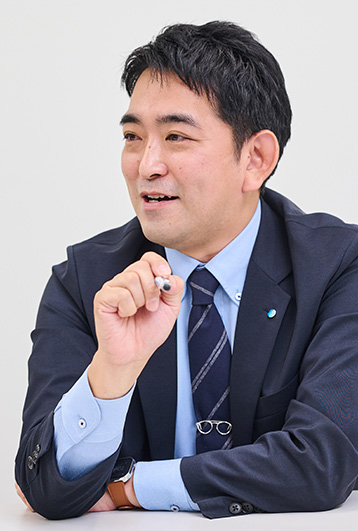 For the customer, the effects of introducing IGSS was not limited to upgrading their gas supply operations. "Recently, the concept of smart factories has become well known, together with what kind of effect it would bring to the factory floor. But it's hard to move ahead with only such conceptual ideas," Akiyuki Noguchi pointed out. "Now that the customer's smart factory has started to take shape around IGSS, it has stimulated the ideas of the project members involved, and there seems to be a lot of discussion about how to make their factory more advanced."
Not only the customer but also Taiyo Nippon Sanso itself saw a great effect. "By taking the lead to create a smart factory in the field of gas supply, I believe customers will turn to Taiyo Nippon Sanso for an innovative approach to do something new. Such a brand image would be a big advantage in this highly competitive industrial gas industry," explained Akiyuki Noguchi. Going forward, Taiyo Nippon Sanso will continue to upgrade the IGSS not only in terms of making factories smarter, but also from the viewpoint of reforming working styles by improving the efficiency of gas management, which currently tends to be a very heavy workload for factory operators.
Products and Solutions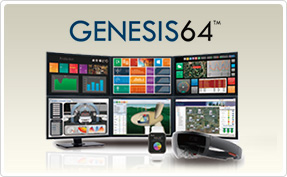 SCADA software – GENESIS64™
This cutting-edge software delivers real-time visualization, mobility, analytics, and connectivity to deliver a contextualized view of enterprise operations for manufacturing, industrial automation, and smart buildings customers.
Product Information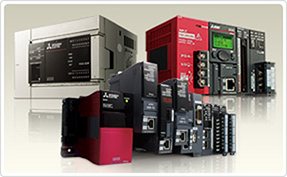 Programmable Controllers – MELSEC
The MELSEC Series takes control to the next level. MELSEC Series PLCs always meet your system demands and more, with something to offer for any prospective control system. Enhanced solutions are realized by a wide lineup of PLCs and network systems.
Product Information
Global Partner. Local Friend.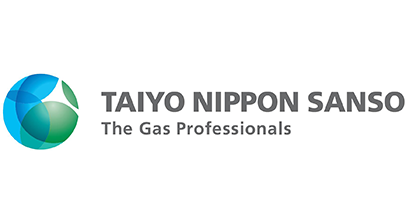 TAIYO NIPPON SANSO CO., LTD.,
Founded in 1910, one of the oldest industrial gas manufacturer in Japan keep leading the industry with innovative approach.
Business area: Industrial gases, electronics, plants and engineering, and medical care