High functionality model (FX3U/FX3UC)
Faster, friendlier. Realize high expandability and high functionality.
Fom high speed control to network support and even logging is possible.
FX3 series flagship model FX3U and connector type FX3UC: 2 models are available.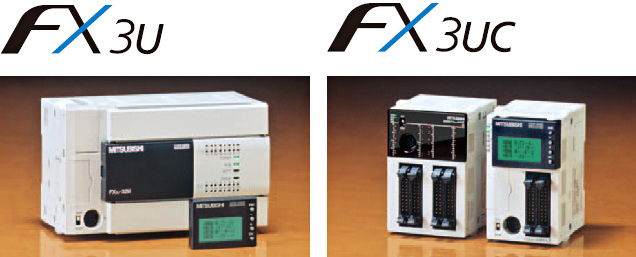 Standard model (FX3G/FX3GC)
More advanced control for auotmation and networking.
Equipped with functions required for standard controls, and fit for various purposes.
Compact sized with the same performance, FX3GC is also available.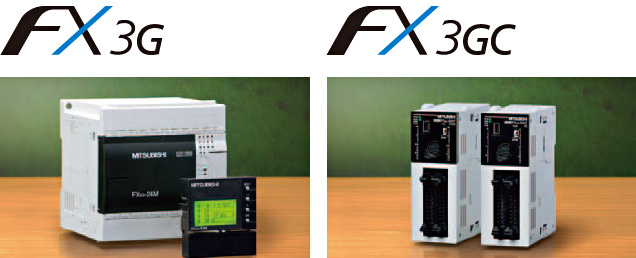 Basic model (FX3S)
Easy introduction to machine automation.
Simple functions and economical price in one package.
A basic micro PLC with expandability for analog and communication functions.