Safety Relay Module
Safety relay module
The safety relay module integrates the emergency stop circuit and the restart circuit with a double safety relay. A basic safety function can be realized with just wiring, eliminating the need for programming and parameter settings. Furthermore, the number of I/O points can be increased by adding extension modules.

Safety relay module system configuration
■

Connecting to field network "CC-Link"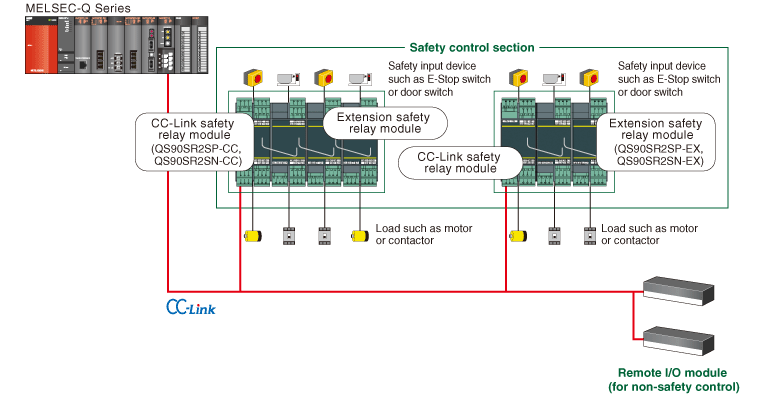 ■

Installing on MELSEC-Q Series base unit

Lineup
Product name
Model
MELSEC-Q Series safety relay module
QS90SR2SP-Q
QS90SR2SN-Q
CC-Link safety relay module
QS90SR2SP-CC
QS90SR2SN-CC
Extension safety relay module
QS90SR2SP-EX
QS90SR2SN-EX
Safety circuit part extension cable
QS90CBL-SE01
QS90CBL-SE15