MELSEC iQ-R Series
Network module
Network and interface modules supporting various networks are available.
Choose modules best suited to your requirements and applications.
CC-Link IE TSN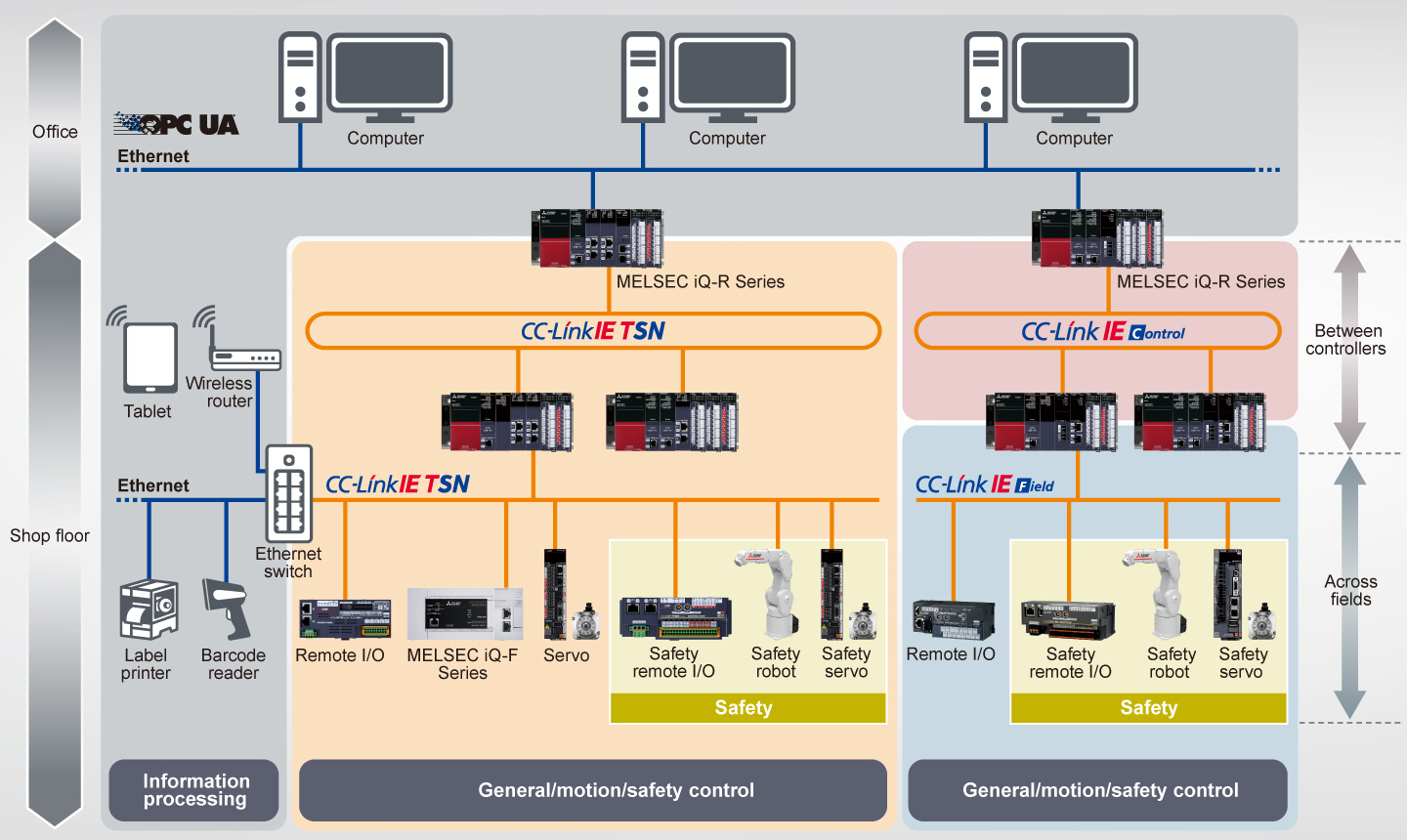 CC-Link IE TSN supports TCP/IP communications and applies it to industrial architectures through its support of TSN enabling real-time communications
Seamless coordination between the IT system and the shop floor makes CC-Link IE TSN ideal for building an IIoT*1 infrastructure across the entire manufacturing enterprise
One network enables motion control and safety communication, eliminating the need to install multiple networks for different control purposes
*1.IIoT: Industrial Internet of Things
Performance
Communication according to device
characteristics (1 Gbps/100 Mbps)
Information communication not
affecting control performance
High-speed I/O control
High-accuracy motion control
Intelligence
Automatic generation of
network configuration
Easy diagnostics and data collection
Error cause identification
by time-series analysis
Mixed safety communication
Connectivity
Mixed TCP/IP communication
Automatic parameter distribution
Line, star, and ring topologies
Utilize other network devices
CC-Link IE Control/Field Network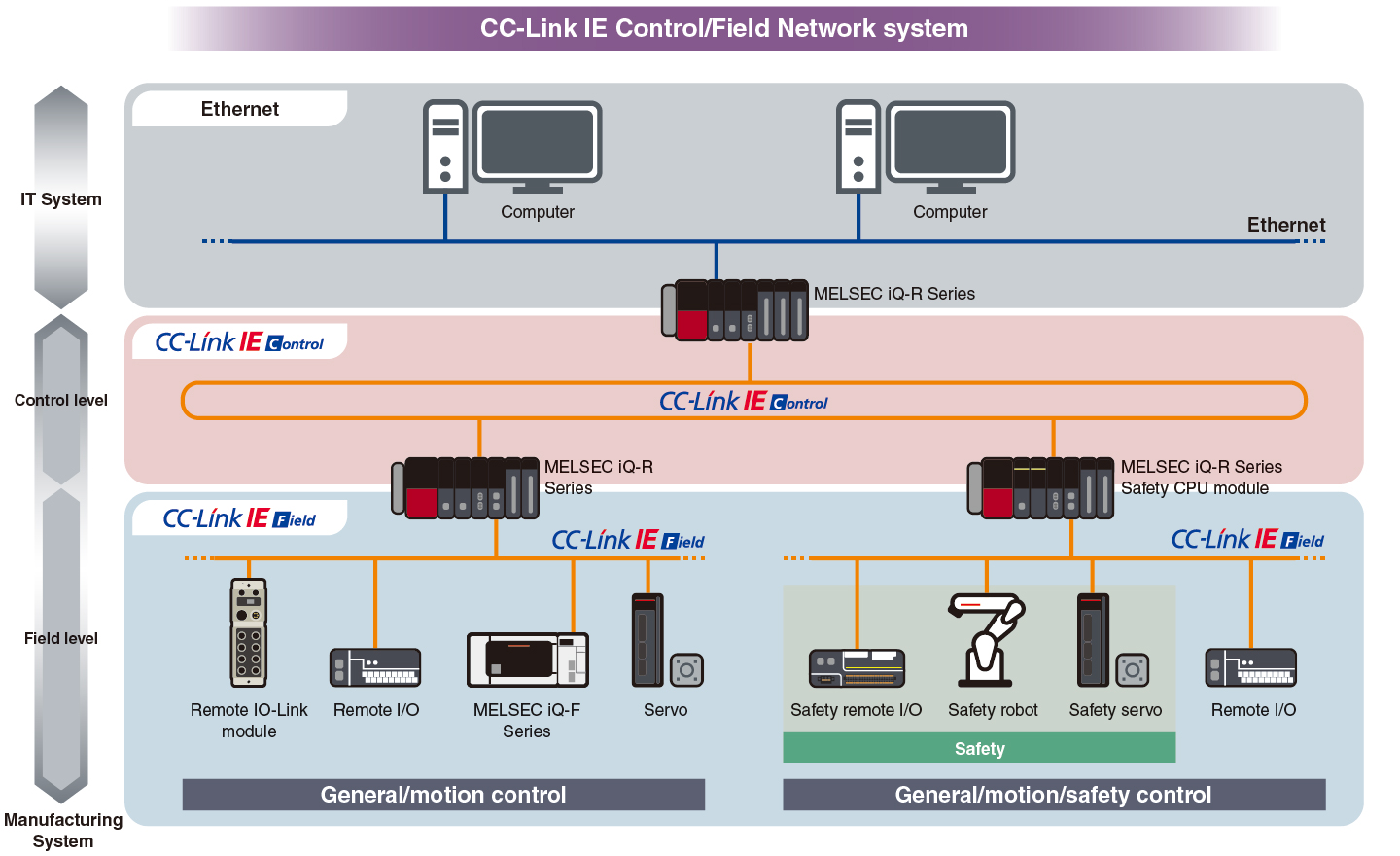 Integrates communications of control data for I/O devices within equipment and management data between equipment
Choose a best fit topology from a line, star, or ring according to the production site layout
Supports small-scale to large-scale networks

Supports large-scale distributed control
Enables data communication by connecting controllers in a factory
Use of an optical fiber cable with long-distance and noise immunity performance realizes high-speed and large-capacity communication between controllers
In addition to CC-Link IE-based networks, various networks are supported.
The lineup also includes modules that support other open networks.
Related documents