Products
Simple Application Controllers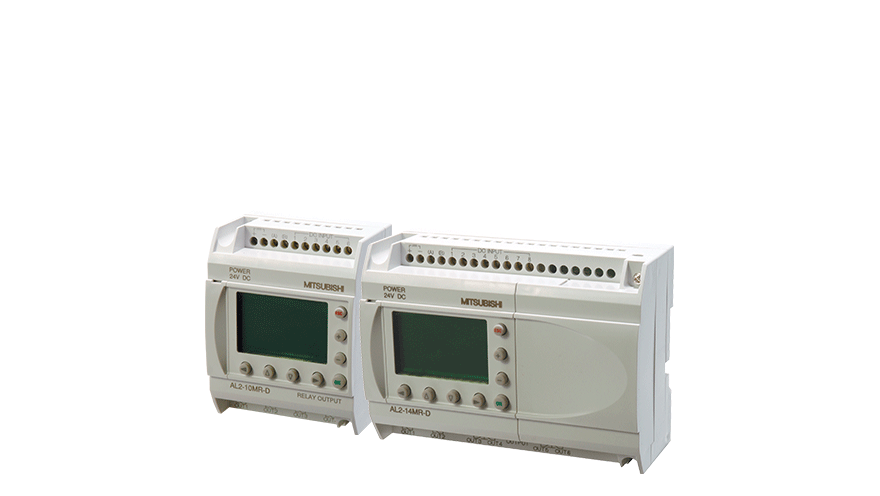 The easy to use entry model controller for simple applications.
The ALPHA2 controllers offer simple, reliable control for a range of automation applications including lighting, air conditioning, security systems, temperature, and water control.
Some products are regionally specific; for up to date sales availability, please check your local web page.
Click here

Product List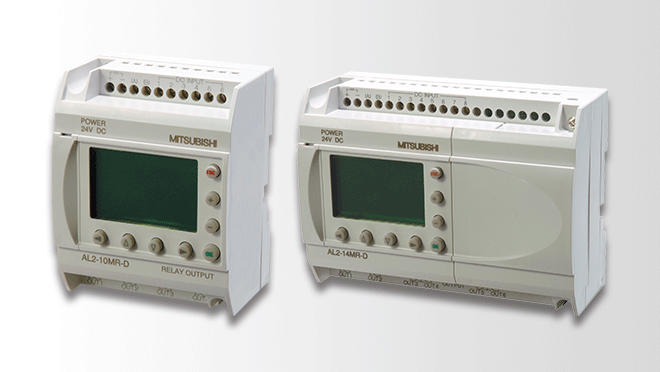 All-in-one power supply, CPU, and I/O main unit. Built-in features include display, analog inputs, counters, timers and GSM functionality.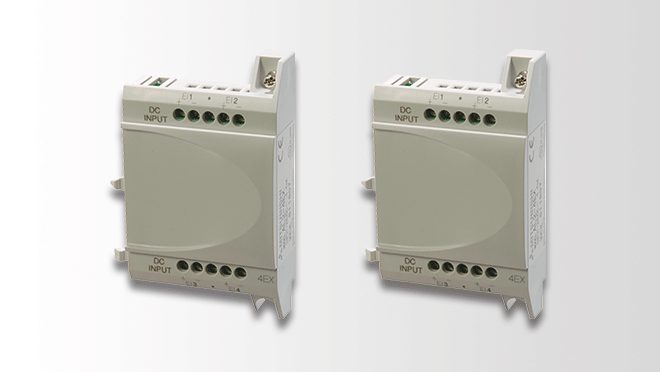 4 different I/O extension modules are available.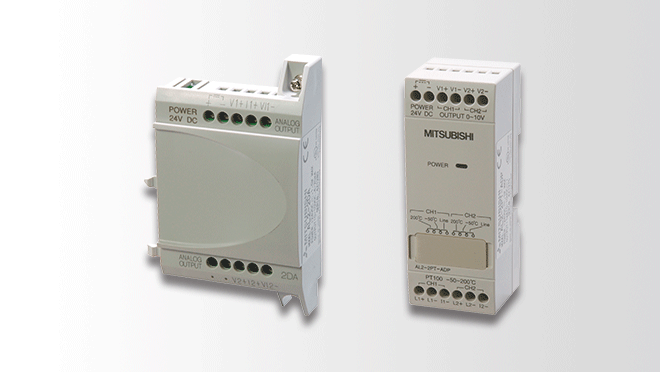 Options for analog outputs and temperature sensor inputs are available.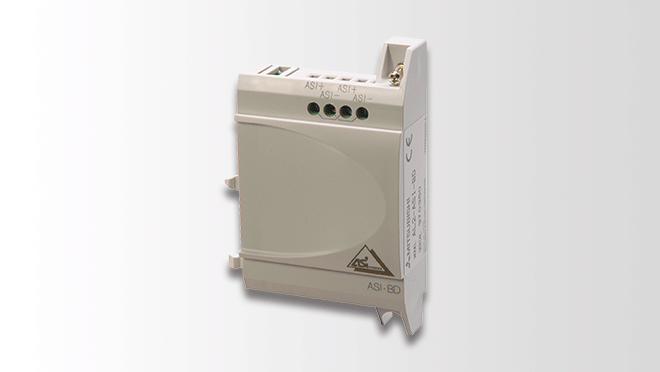 ASI interface for slaves is available.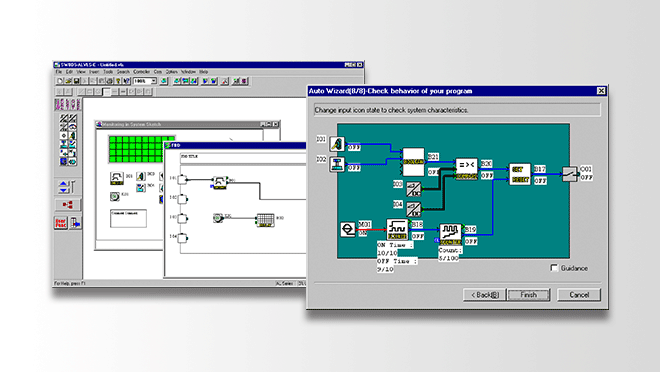 Graphical programming interface for ALPHA2 series.
Lineup of cables and memory cassettes.