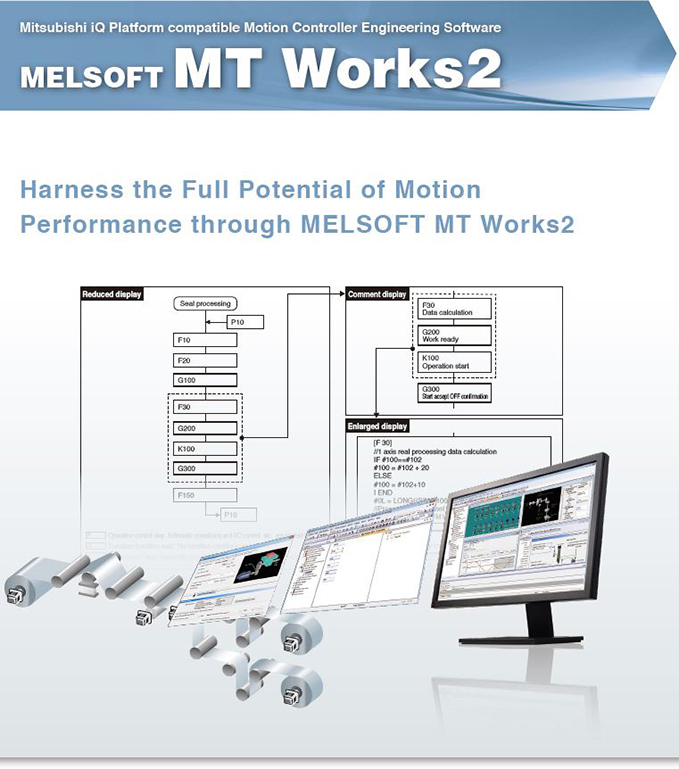 MELSOFT MT Works2 supports entire product development cycle - parameter settings,
Motion SFC programming, servo adjustment to debugging for Motion controller.
Easy-to-use features
Powerful functions support Motion programming.
One-point help eliminates the need for manuals when setting.
"Number of pulses per rotation" and "Movement amount per rotation" are automatically calculated just by inputting mechanical specifications and gear reduction ratio.
The Motion controller operation status can be easily confirmed through various monitoring features.
Existing program assets can be easily imported.
Powerful security features protecting intellectual property
Security key authentication function protects your project data.
Global realization by multi-language support
Multiple languages (Japanese, English, and Chinese) are supported at various levels (Menu display, etc.).