S-PM Geared Motors Parallel shaft type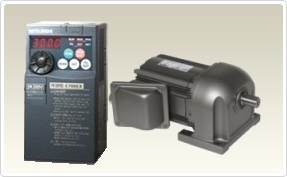 S-PM geared motors achieve stable speed control and energy saving through sensorless control.
The speed control by the sensorless control is comparable to servo motors.
This product is high-efficiency and compact, and it realizes low noise by distinctive high-precision gears.

S-PM geared motor can do the simplified position holding by the preliminary excitation function, in regard can drive frequently.
GV-S series
This series is the parallel shaft series designed to reduce noise levels by distinctive RGC machining.
It is available for installation: foot-mounting and flange-mounting. (0.1-2.2kW)