Achieves energy savings with a premium efficiency compliant with IE3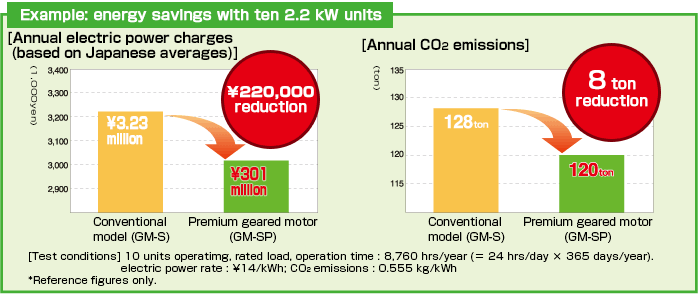 Achieves low noise and low vibration levels that are top class in the industry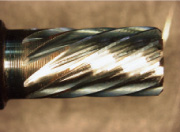 These motors deliver low-noise operation through adoption of special precision RGC machining of the first gear and grinding finish of the second gear.
RGC: Round-bar Gear Cutting. RGC is a technique for gear cutting after induction hardening, by which high-hardness, high-precision gears can be produced with no hardening strain.
Lineup includes wide range of specifications
Our broad lineup of geared motors provides various specifications, allowing you to choose the product best matched to your needs.
GM-S, SP manufacturing scale (capacity × moderating ratio)

Standard specifications
Voltage
200/200/220V
Frequency
50/60/60Hz
Installation
location
Indoor
Mounting
direction
Free mounting
GM-D, DP, LJP manufacturing scale (capacity × moderating ratio)

Standard specifications
Voltage
200/200/220V
Frequency
50/60/60Hz
Installation
location
Indoor
Mounting
direction
Free mounting (grease lubrication)
Horizontal mounting (oil lubrication)