FR-E Series
Higher added values
The outstanding drive performance and various functions create higher added values.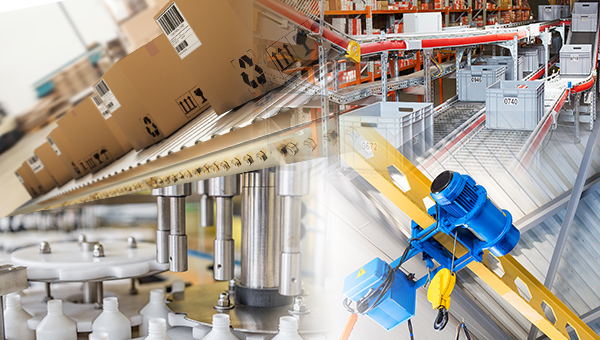 Customizing inverter operation for each machine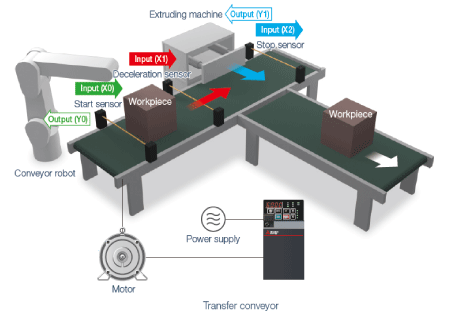 In accordance with the machine specifications, users can set various operation patterns: inverter movements at signal inputs, signal outputs at particular inverter statuses, and monitor outputs, etc. Operation of the system can be customized by the inverter alone.
Parameters and setting frequency can be changed at the program. Control programs can be created in sequence ladders using the inverter setup software (FR Configurator2).
Same spare inverters for various applications


Switching between control methods with the FR-E800 inverter, Vector control for lift application (with the plug-in option), Advanced magnetic flux vector control for conveyors, etc., reduces the number of required spare inverters.
Control
Speed
control
Torque
control
Position
control
Motor
Easy
↑


↓
High-
performance
V/F control
●
─
─
Induction
motor
Advanced magnetic flux vector control
●
─
─
Real sensorless vector control
●
●
─
PM sensorless vector control
●
─
●
PM motor
Vector control (with plug-in
option FR-A8AP E kit used)
●
●
●
Induction
motor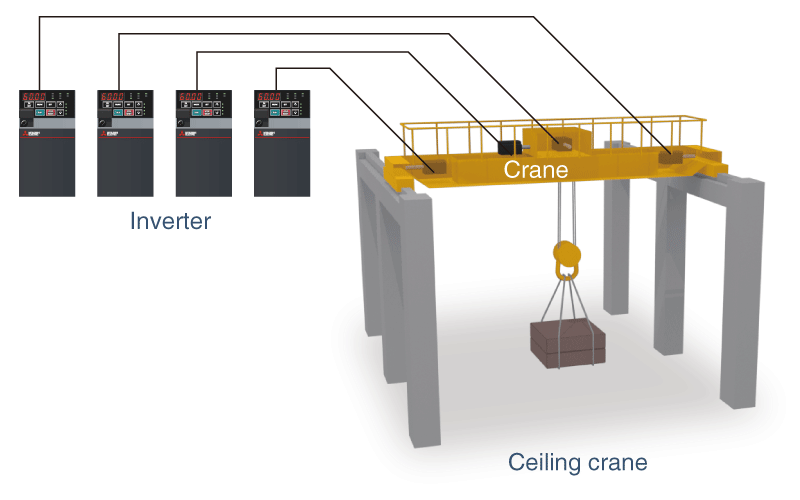 The control method can be changed for each application in one inverter. This will reduce the number of required spare inverters.
For example, when the inverters are used for a ceiling crane, Vector control using the encoder feedback is available for the lift axis (plug-in option required), and Real sensorless vector control is available for the travel axis and the traverse axis.
Vector control specifications
Item
Description
Speed control
Speed control range
1:1500 (both driving/regeneration*1)
Speed variation ratio
±0.01% (100% means 3000 r/min)
Speed response
30 Hz

Maximum speed

400 Hz (102400 pulse/s*2 or less encoder pulses)
Torque control
Torque control range
1:50
Absolute torque accuracy
±10%*3
Repeated torque accuracy
±5%*3
Position control
Repeated positioning accuracy
±1.5°(at motor shaft end)
Positioning feedback pulse
Number of encoder pulses per motor rotation (Pr.369) × 4
Electronic gear setting
1/900 to 900*4
In-position width
0 to 32767 pulses
Error excess
0 to 400K pulses
Function

Signal loss detection enable/disable selection (protective function)
Zero speed control / servo lock selection (pre-excitation selection)
Control gain settings
Setting of the encoder rotation direction and the number of encoder pulses
Products with or without this function may coexist in the market depending on the inventory and distribution conditions.
*1

: Regeneration unit (option) is necessary for regeneration

*2

: Maximum frequency × 120 / number of poles / 60 s × number of encoder pulses (before multiplied by 4)

*3

: When a High-performance energy-saving motor with encoder (SF-PR-SC) is used with the rated load

*4

: Set the electronic gear ratio in the range of 1/50 to 20. If the setting value is too small, the speed command will also be too small; while if it is too large, the speed ripple will increase.
Improving work efficiency by powerful high-speed operation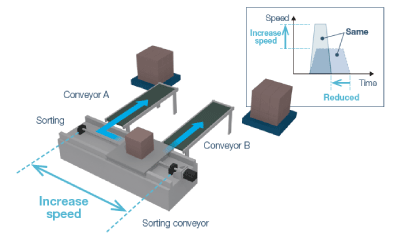 PM sensorless vector control
The torque is not reduced in the high-speed range (up to the rated speed) during PM sensorless vector control as compared with operation using a stepper motor.
High-speed system operation improves the tact time.
PM sensorless vector control is available when inverters are used with PM motors. High-level control such aspositioning control is enabled without using an encoder.
The PM motor offline auto tuning enables sensorless operation of other manufacturers' permanent magnet (PM) motors. (Tuning may be disabled depending on the motor characteristics.)
Accurate and stable transfer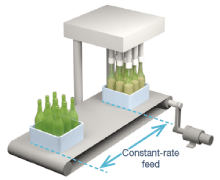 Vector control enables accurate transfer of glass or PET bottles to the filling position.
Positioning function (point table method)
Position data (target position, speed, acceleration/deceleration time) and so on can be set in the parameters.。
Positioning is possible for up to 7 points.
Positioning operation is performed by selecting point table numbers with external interface signals.
Continuous positioning is possible.
Expanding the range of applications E800 E800-E E800-SCE using inverter options


FR-E800 inverter options
| Model | Description | Supported |
| --- | --- | --- |
| FR-A8AX E kit | 16-bit digital input | ● |
| FR-A8AY E kit | Digital output, additional analog output | ● |
| FR-A8AR E kit | Relay output | ● |
| FR-A8AP E kit | Vector control, encoder feedback control | ● |
| FR-E8DS E kit | 24VDC input | ● |
| FR-A8NC E kit | CC-Link | ● |
| FR-A8ND E kit | DeviceNet | ● |
| FR-A8NP E kit | PROFIBUS-DP | ● |
In addition to the existing plug-in options to add digital inputs / analog outputs and to support different communication standards, the Vector control compatible option FR-A8AP E kit is supported. Among our compact inverters, the FR-E800 inverter is the first to support Vector control.