Having problems?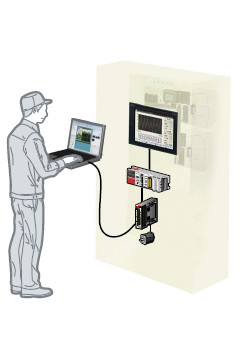 It's difficult to determine an optimum gain when setting up the device. It's bothersome to connect a personal computer every time I adjust a gain.
GOT will solve your problems!
GOT can be used to adjust gains of servo amplifiers. Since the adjustment can be performed in parallel with other setup work, you can efficiently set up the system.