Having problems?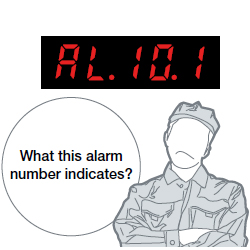 How can I easily identify the problem cause when an alarm occurs on a servo amplifier?
GOT will solve your problems!

Without opening a cabinet, current alarms, alarm history, and the detail information can be checked on GOT. Use the document display function* to display the servo amplifier user's manual and quickly check troubleshooting procedures on the GOT.
*

Not supported by GT23, GT21, and GS21.