Having problems?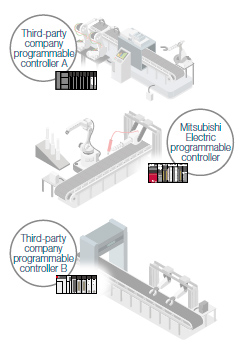 How can I effectively use the information separately stored in each device?
GOT will solve your problems!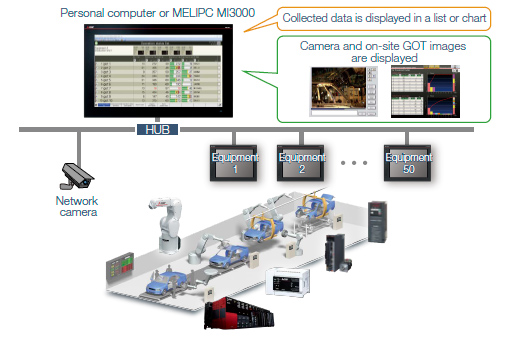 Manufacturing process and productivity of the whole production can be improved by analyzing the data aggregated and visualized on GT SoftGOT2000. The operation status of the shop floor and the information such as operation logs and alarms can be collected from each equipment via an on-site GOT.