Having problems?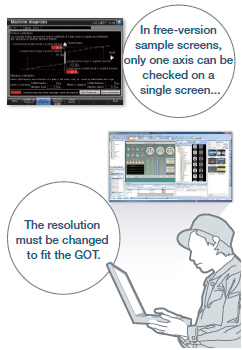 Is there an easier way to visualize multiaxes servo systems?
GOT will solve your problems!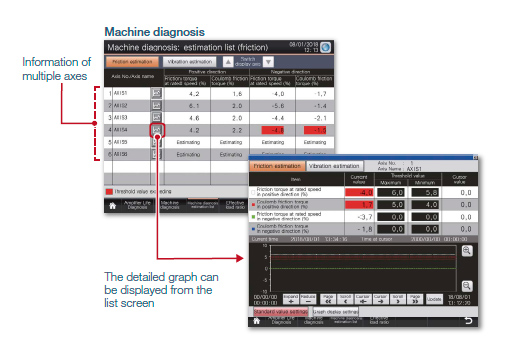 With GOT Drive Plus, data of 16 axes can be displayed on one screen without changing the resolution setting of the GOT project data. By monitoring multiple servo amplifiers in the equipment on one screen, you can comprehensively check the servo system.