AX Energy
Visualization and analysis of energy consumption
AX Energy realizes data collection and visualization of energy consumption such as power and gas. In addition, specific CO2 consumption and such can be easily calculated with standard function, contributing to consumption energy analysis and improvement. With its interconnectivity with AssetWorX, energy consumption per level of the factory is easily understood.
Monitoring target level (factory, production line, facility level) and period (year, month, week, day) can be freely switched to display. The hierarchical structure of this asset complies with ISA-95 standard.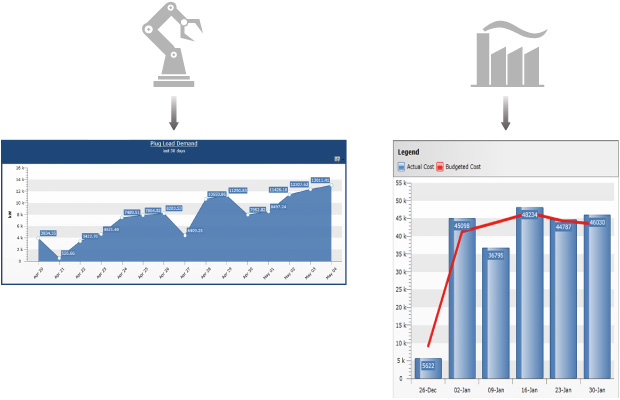 AX Quality
Quality control
SPC quality analysis solution performs quality control of the production line using the management chart. Product quality can be improved by monitoring and analyzing process trends.

*1.
USL: upper specification limit
*2.
LSL: lower specification limit
AX Quality interconnects SPC data accumulated in MC Historian with various MC Works64 functions such as ReportWorX64 and GraphWorX64. MC Mobile is also supported; a manager can remotely perform quality control of the process using a tablet computer or a smart phone.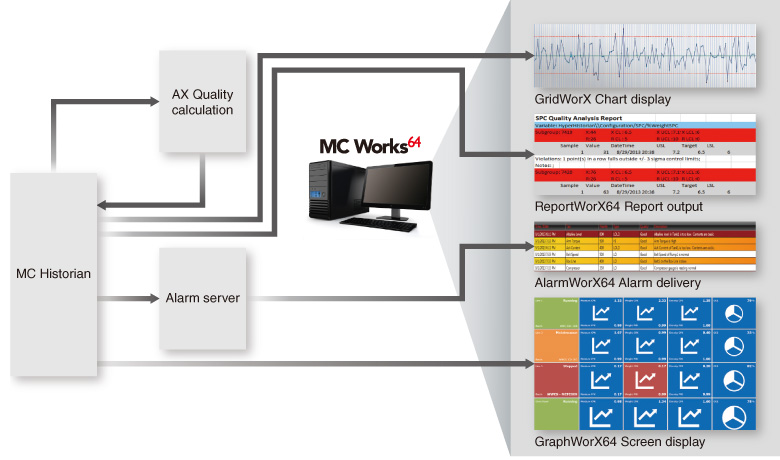 AX Facility
Faults analysis
AX Facility enables faster troubleshooting based on registered and accumulated error causes at the time of equipment failure.