Utilization of map data enables realistic wide-area monitoring
Easily check data of multiple factories
Display manufacturing sites and factories all over the world on the map to monitor through coordination with general map data such as Google Maps and Bing Maps. Monitoring linked with GPS data is possible.
SmartPin function enables detailed information and alarm status to be displayed.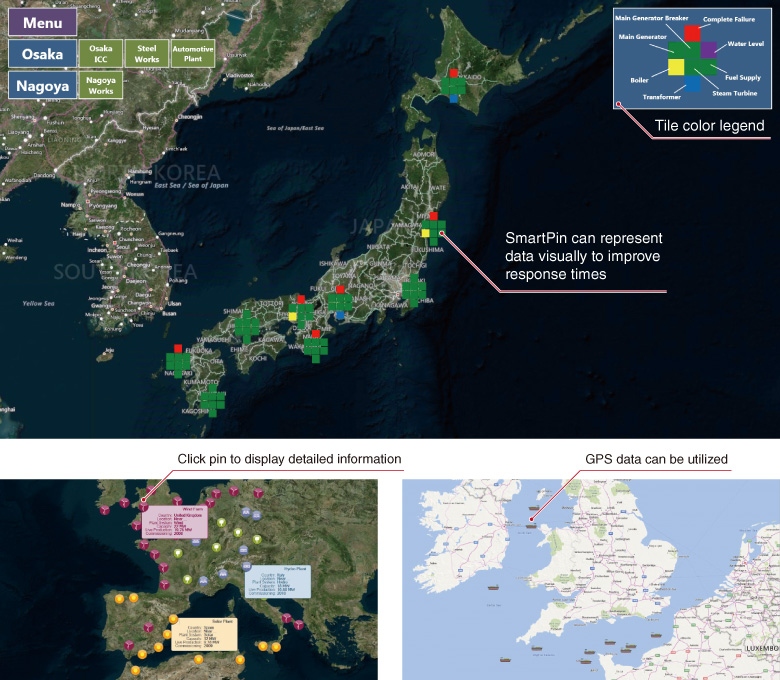 Protect important data through secure communications and in the cloud environment
Secure data communications with the cloud
Integration with Microsoft® Azure® enables secure communications with the cloud via secure protocols using Azure® IoT Hub and IoTWorkX.
A secure system for publishing data to the cloud from different sites can be configured without constructing VPN service environment.