Related components features
We have a line up of related products for various applications.
Electronic motor protection relays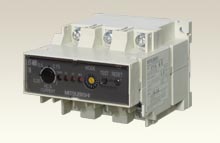 ET-N relay is an excellent relay that can protect motors electrically.
That selectable protection mode is overload, phase failure(including locked motor condition), incorrect phase sequence.
Voltage detection relays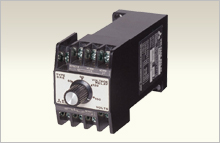 SRE relay series are specially designed for voltage sensing.
The type SRE-A is specially designed for the detection of undervoltage conditions.
The type SRE-K can detect undervoltage by simply connecting to the power-source terminals.
Re starting relay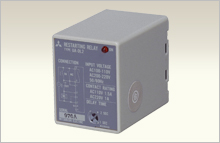 UA-DL2 re-starting relay series are specially designed for automatic re-starting.
When the power recovers from an instaneous power failure or voltage drop the UA-DL2 re-starts the stopped equipment or machines.
Star-Delta starters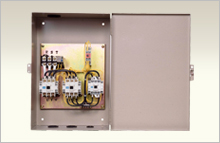 The Reduced Voltage Starters can help reduce starting current or control starting torque for three-phase squirrel-cage induction motor starting at full voltage (direct start), and be used to reduce electrical or mechanical shock.