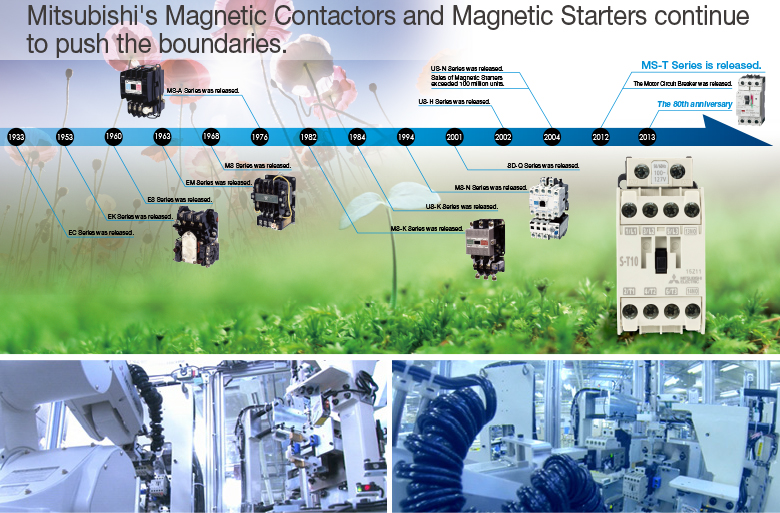 Motor Starters / Contactors / Relays / Motor Protection Relays
MS-T Series new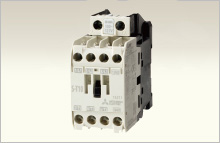 The new MS-T series is contactor pursuing miniaturization,standardization,safety / quality, smart wiring,global standard as its concept.
MS-N Series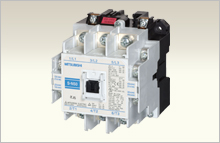 The MS-N series is contactor wide variety of correspond to any aspect. From a global perspective, it is safe, convenient, environmentally friendly product.
Definite Purpose Contactors
SD-Q Series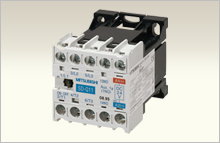 The SD-Q series is DC interface contactors designed to be directly driven by the transistor output DC24V. DC operated contactors of compact size and high ability.
Solid State Contactors
US-N/K Series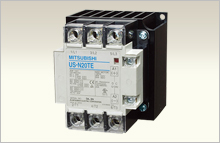 The US-N / K series is a solid-state contactors suitable for high-accuracy opening/closing.(motor and heater loading,etc)
US-H Series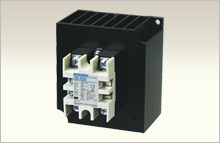 The US-H series is a solid-state contactor dedicated to heater loading.
Motor Circuit Breakers
MMP-T Series new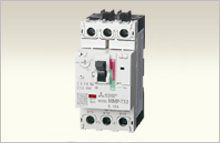 The MMP-T series is Motor circuit breaker device integrating low voltage circuit breakers and thermal overload relays functions.