e-F@ctory creates "Smart Factories"
through IoT-based big data utilization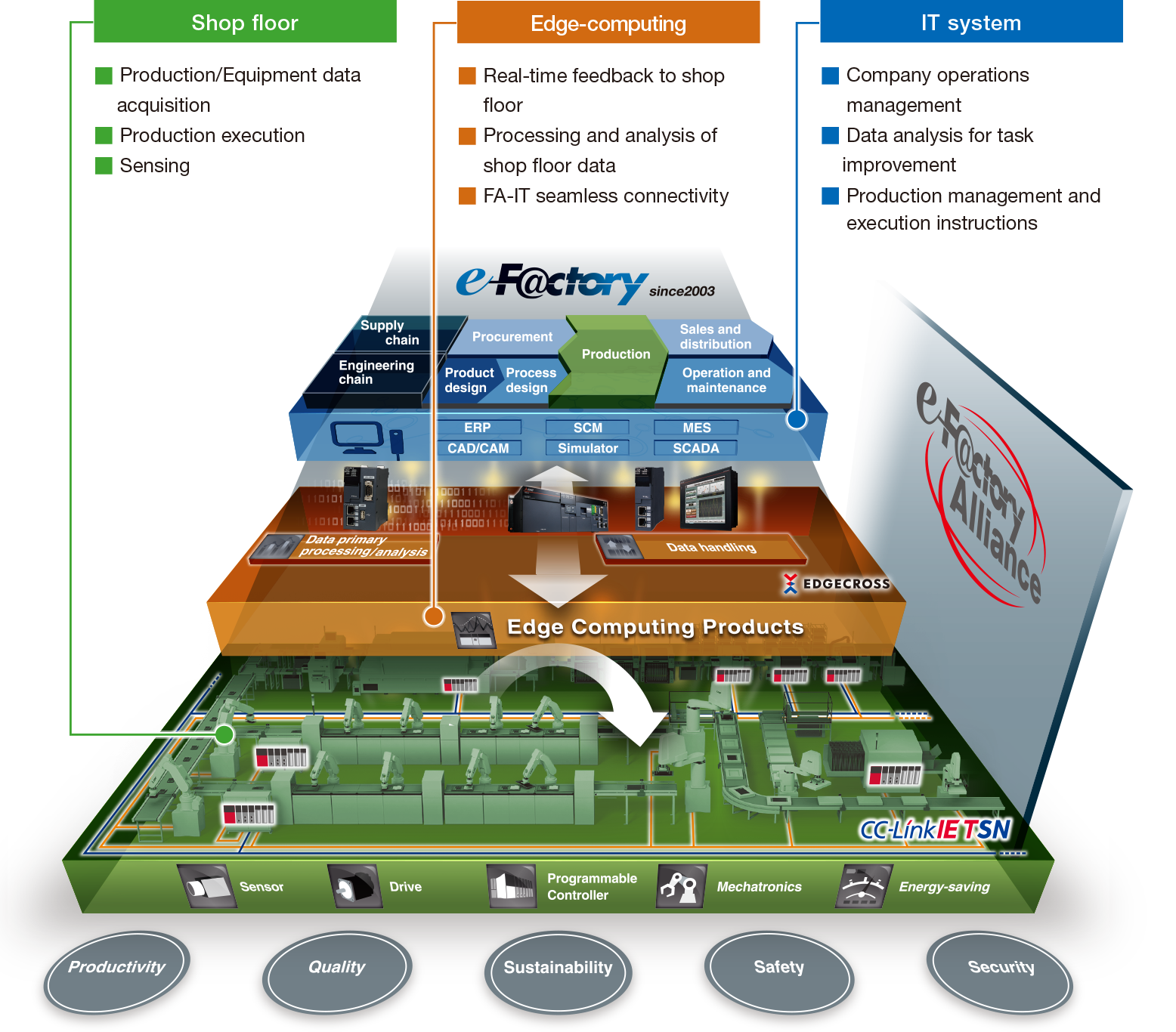 Industry

IoT-based Solution Examples

Introduction of actual examples where e-F@ctory solutions are applied to resolve customers' problems and the results thereof.

e-F@ctory Alliance Partners

As a solutions provider, we collaborate with many partners across all monozukuri fields.
Digital Manufacturing
Maximize your Profitability &
Accelerate your Growth
Latest Industry IoT trends for everybody
"5G", "Data Analytics", "AI", "Edge Computing". Though you see these key words in the news, there are few books and documents showing how to utilize and implement them in reality on-site. Use the explanatory videos in the play list below to help in taking the first step to understanding the actual onsite use of IoT.