Total Maintenance
In today's dramatically changing business environment, the impact of sudden equipment downtime on corporate profits is enormous, and an increasing number of businesses are implementing planned equipment maintenance with the aim of achieving non-stop factories.
Meanwhile, the manufacturing industry faces another major issue of passing down the expertise of highly experienced employees.
Current Issues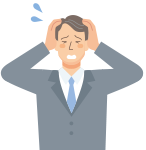 How to prevent equipment outages caused by sudden failure of parts with a set service life?
How to reduce costs by using parts and tools to their respective limits?
How to minimize the impact on production by quickly and efficiently investigating the cause in the event of trouble?
After Introducing the
Total Maintenance
Solutions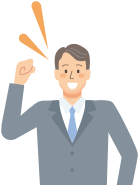 Optimization of maintenance work with data management

What is Total Maintenance Solution?
Total Maintenance Solutions comprise "Predictive Maintenance," which prevents problems before they arise by detecting signs of abnormalities based on data collected, "Preventive Maintenance," which enables planned maintenance by managing data regarding operating time and frequency, as well as "Corrective Maintenance," which shortens the cause investigation time to achieve early recovery of equipment by utilizing historical data. These are solutions supporting our customers' maintenance activities in all phases and scales, whether it be line, device, or equipment.
Predictive
Maintenance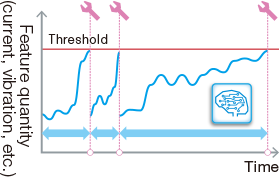 ---
Prevents trouble by
detecting signs of
abnormality by analyzing operation data
Preventive
Maintenance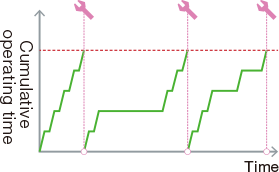 ---
Operating time and frequency data management utilized to prevent the generation of problems
Corrective
Maintenance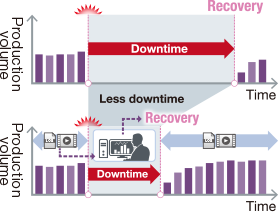 ---
Historical data utilized for detailed cause
investigation and rapid recovery
Cases