News Release Archives
Note that the releases are accurate at the time of publication but may be subject to change without notice.
FOR IMMEDIATE RELEASE No.2825
Mitsubishi Electric strengthens air conditioning business in Turkey
Company to acquire its distributor, Klima Plus
TOKYO, February 19, 2014
-
Mitsubishi Electric Corporation
(TOKYO: 6503) announced today it is to acquire its Turkish air conditioning distributor, Klima Plus, through its local subsidiary Mitsubishi Electric Turkey A.Ş. The move will see Klima Plus shares move over to Mitsubishi Electric in a purchase agreement as it looks to bolster its presence in the Turkish air conditioning market.

With the third largest population in Europe and high GDP growth rates, the Turkish air conditioning market is expected to grow by 15% annually. Market demand, especially for Inverter-type air conditioning equipment, has increased rapidly since the introduction of new energy regulations*
1
in January this year.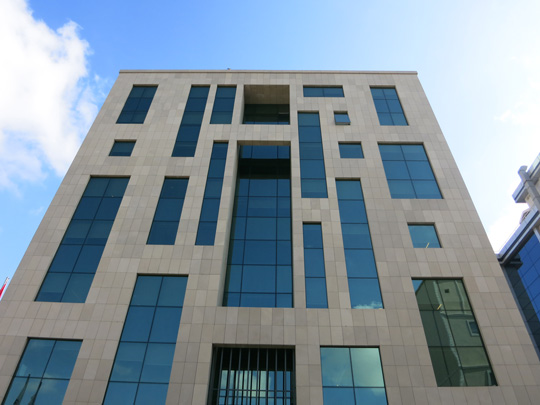 Mr.Hiroyuki Umemura, Executive Officer of Mitsubishi Electric comments: "Klima Plus is a key distributor in the air conditioning market in Turkey whom we have worked with for 10 years. They have a reliable, proven track record with a combination of cutting edge technology and great customer service and we are pleased to welcome them to Mitsubishi Electric. Additionally, integrating their local sales knowledge will be a great asset as we look to further strengthen our business in this market."

Over the last year, Mitsubishi Electric's business in Turkey has experienced strong growth. Adding the newly acquired air conditioning business to the existing Factory Automation business, Mitsubishi Electric Turkey is aiming for a turnover of approximately 255 Million Turkish Lira in 2015. Further expansion of sales will be targeted through the integration with other infrastructure related businesses already deployed in Turkey (Satellites, Lifts and Escalators, Train Equipment, Power Generation etc.).

*1 Erp-Lot10:

Energy saving regulation that aims to curb the environmental impact of air conditioning equipment. In operation in the EU since January 2013.



Klima Plus

Company Name
Klima Plus Enerji ve Klima Teknolojileri Paz. San. Ve Tic. A.Ş.
President
Yenal Altac
Location
HQ: Istanbul (Asian side), four sales offices
Capital
7.5 million Turkish Lira
Established
December 22, 2004
Employees
107
Busines
- Air Conditioning (Sale, installation and servicing of air conditioning equipment)
- Sales Offices (Istanbul, Izmir, Ankara, Antalya, Adana)



Mitsubishi Electric Turkey

Company Name
Mitsubishi Electric Turkey A.Ş.
President
Masahiro Fujisawa
Location
HQ: Istanbul (European side)
Ownership
Mitsubishi Electric Europe B.V. 70%
Mitsubishi Electric Corporation 30%
Capital
28 million Turkish Lira
Established
December 7, 2012
Employees
54
Business
- FA (Factory Automation Equipment, NC sales, service and system integration)
- Air conditioning (From April, 2014; Sales, service and system integration of air conditioning equipment)
- Support to infrastructure related businesses
- Marketing
- Establishment and operation of a local sales network