News Release Archives
Note that the releases are accurate at the time of publication but may be subject to change without notice.
FOR IMMEDIATE RELEASE No.2834
Mitsubishi Electric to Establish Yangon Branch Office in Myanmar
Targeting business expansion in this promising market
TOKYO, April 2, 2014
-
Mitsubishi Electric Corporation
(TOKYO: 6503) announced today that its Singapore-based subsidiary, Mitsubishi Electric Asia Pte Ltd, will establish a branch office in Yangon, Myanmar. The Yangon Branch Office, which will commence operations on April 25, will coordinate Mitsubishi Electric's efforts to expand business in Myanmar by conducting market research, collecting information and providing support for infrastructure projects and local distributors.

The office, headed by General Manager Kohji Maruyama, will be located at Unit No. 05-04 (Level-5), Union Business Centre, Nat Mauk Road, Bo Cho Quarter, Bahan Township, Yangon.

Foreign investment for the development of infrastructure and special economic zones is accelerating in Myanmar due to democratization and economic reforms in recent years. The country's consumer market has strong growth potential over the medium to long term.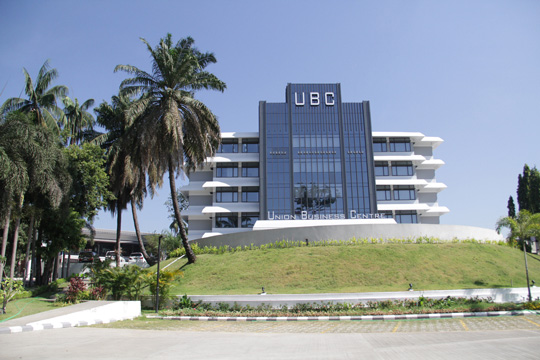 Union Business Centre, location of Yangon Branch Office, Mitsubishi Electric Asia Pte Ltd

For many years, Mitsubishi Electric has been selling products and services, mainly in the power sector, for infrastructure development, beginning with its supply of transformers for a hydroelectric power plant in 1960. The company also has been supplying residential and commercial air-conditioning systems, home appliances including refrigerators and electric fans, factory-automation products, elevators and escalators through distributors since the 1990s.