News Release Archives
Note that the releases are accurate at the time of publication but may be subject to change without notice.
FOR IMMEDIATE RELEASE No. 2939
Mitsubishi Electric's Railcar Traction Inverter with All-SiC Power Modules Achieves 40% Power Savings
Odakyu Railways' 1000 series commuter train realizes dramatic cut in energy consumption
TOKYO, June 22, 2015
-
Mitsubishi Electric Corporation
announced today its main circuits featuring traction inverter made with all-silicon carbide (SiC), which were installed in a 1000 series urban train operated by Odakyu Electric Railway Co., Ltd. in Japan, have been verified to achieve an approximate 40-percent savings in power consumption compared to a train using conventional circuitry. The traction inverter, which is rated for 1,500V DC catenaries, was tested over a four-month period.

The verification compared a car retrofitted with an all-SiC traction inverter and another car fitted with a conventional gate turn-off thyristor traction inverter, both of which were put into actual commercial service. The test measured power consumption and electric power regeneration ratio of the two cars' main circuits, which comprise traction inverters, high-efficiency main motors and filter reactors.

The following results are average values measured between January 17 and May 8, 2015:
| | |
| --- | --- |
| - | 17% power savings during powered operation |
| - | Increase from 34.1% to 52.1% in power regeneration ratio, calculated as power from regenerative brakes to catenaries divided by total electric power to drive the rail car |
| - | 40% power savings overall |

Specifications of Main Circuit
Input voltage:
1,500V DC
Main circuit system:
Large-capacity all-SiC power modules
Two-level PWM inverter with regenerative brakes
Control system:
Four traction motors with 190kW, parallel control
Cooling system:
Self cooling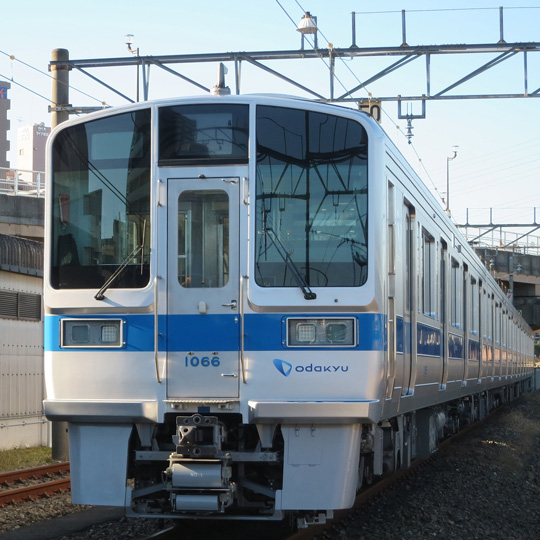 Retrofitted Odakyu
1000 series train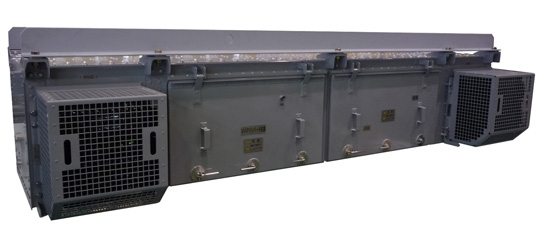 Railcar traction inverter
with all-SiC power modules