News Release Archives
Note that the releases are accurate at the time of publication but may be subject to change without notice.
FOR IMMEDIATE RELEASE No. 2981
Mitsubishi Electric Awarded for CBTC System Verification Testing by MTA New York City Transit
Aims to become a communication-based train control manufacturer for NYCT as the firm enters the U.S. railway market's signaling-business sector
TOKYO, January 14, 2016
-
Mitsubishi Electric Corporation
(TOKYO: 6503) announced today that it was awarded a contract for the verification and testing of interoperability with the existing CBTC system by MTA New York City Transit (hereinafter called NYCT).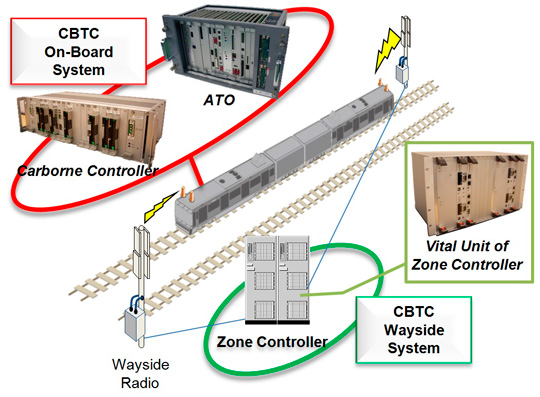 NYCT has planned the system-wide implementation of an interoperable CBTC system in all subway lines by multiple CBTC manufacturers. NYCT currently utilizes two interoperable CBTC manufacturers and wishes to qualify additional companies.

With this award NYCT is qualifying a third CBTC manufacturer, to solicit additional competition and to maintain longer-term and stable procurement of CBTC products. Mitsubishi Electric was selected as the potential manufacturer of CBTC, upon total evaluation of specification, delivery period and the cost, meaning that Mitsubishi Electric has the right to have verification testing for interoperability with the existing system of NYCT for the certification to become the official manufacturer of CBTC products.

Mitsubishi Electric will further strengthen the signaling business, upon the receipt of this award for the CBTC verification testing from NYCT.

| | |
| --- | --- |
| Customer | MTA New York City Transit (NYCT) |
| Supply details | Design, manufacturing, safety certification, functional testing at test facilities and field testing of CBTC (include On-board Controller and Wayside Zone Controller) |
| Delivery period | From Oct. 2015 to Sep. 2018 (Scheduled) |