News Release Archives
Note that the releases are accurate at the time of publication but may be subject to change without notice.
FOR IMMEDIATE RELEASE No. 3016
Mitsubishi Electric to Expand Lineup of IGBT Module T Series with 7th Generation IGBT
17 new models will better meet demand for low power loss, highly reliable industrial equipment
TOKYO, March 30, 2016
-
Mitsubishi Electric Corporation
(TOKYO: 6503) announced today that it would begin shipping samples of 17 new models of T series power semiconductor modules featuring seventh-generation insulated-gate bipolar transistors (IGBTs). The new modules have a 1.7kV rating and realize improved power loss and reliability for general-purpose inverters, uninterruptible power supplies (UPS), photovoltaic (PV), wind power-generation systems and other industrial equipment. Sample shipments will begin September 30.

The modules will be exhibited at major trade shows including MOTORTECH JAPAN 2016 during TECHNO-FRONTIER 2016 in Japan from April 20 to 22, Power Conversion Intelligent Motion (PCIM) Europe 2016 in Nuremberg, Germany, from May 10 to 12, and PCIM Asia 2016 in Shanghai, China, from June 28 to 30.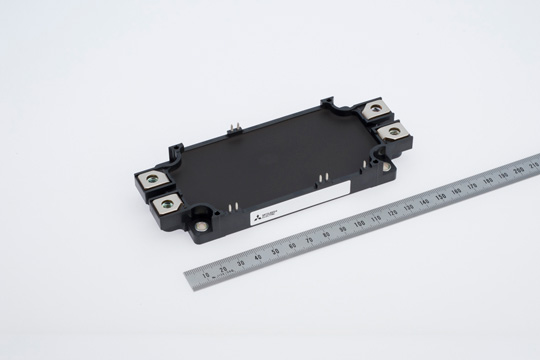 NX-type Solder
Pin Package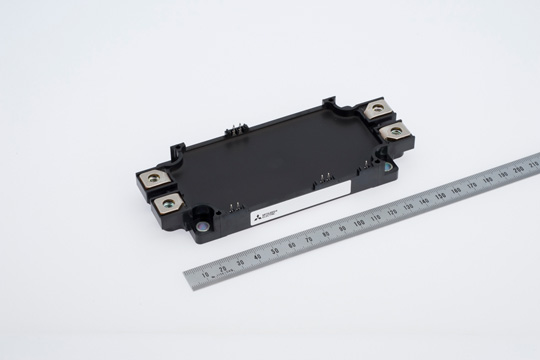 NX-type Press Fit Pin Package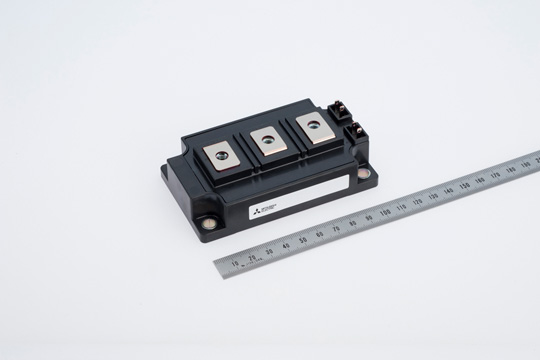 Product Features
1)
Expanded lineup of 17 models with 1.7kV rating provides for wide range of inverter capacity


| | |
| --- | --- |
| - | The new models include 12 NX-types (six with solder pin package and six with press fit pin package) with current ratings ranging from 100A - 600A and five standard package models ranging from 75A - 300A. |
| - | Provides for AC690V / DC1000V PV system inverters and wide range of inverter capacity. |

2)
Reduced power loss thanks to seventh-generation IGBT and diode


| | |
| --- | --- |
| - | 1.7kV rating seventh-generation CSTBTTM1 chip achieves low power loss and low EMI noise. |
| - | Relaxed Field of Cathode (RFC) diode2 chip incorporating new backside diffusion process achieves low power loss and suppression of recovery-voltage surge. |
| 1 | Mitsubishi Electric's original IGBT chip construction incorporating carrier-store effect |
| 2 | P layer is added partially on cathode side and the hole is injected during recovery term to soften the recovery waveform |

3)
Latest package technology enhances reliability of de facto standard package


| | |
| --- | --- |
| - | The internal structure is improved, keeping compatibility with de facto standard package. |
| - | Integration of insulation and copper base in the substrate, along with improved internal electrode construction, help to increase thermal cycle life3and lower internal inductance, leading to more reliable equipment performance. |
| 3 | The life proven in a stress test of relatively long-term temperature cycling between two case temperatures |
Sample Shipments
Package
Voltage Rating
Current Rating
Shipment
NX-type
Solder Pin Package
1.7kV
100, 150, 225, 300, 450, 600A
From September 30
NX-type
Press Fit Pin Package
100, 150, 225, 300, 450, 600A
Standard-type
Package
75, 100, 150, 200, 300A