News Release Archives
Note that the releases are accurate at the time of publication but may be subject to change without notice.
FOR IMMEDIATE RELEASE No. 3020
Mitsubishi Electric to Ship Samples of IPM G1 Series with 7th Generation IGBT
Helps to reduce power loss and improve reliability of industrial equipment
TOKYO, April 13, 2016
-
Mitsubishi Electric Corporation
(TOKYO: 6503) announced today that it will begin shipping samples of its new G1 series intelligent power module (IPM
1
) featuring seventh-generation insulated-gate bipolar transistors (IGBTs), comprising three different packages and 52 models in total. The new modules deliver reduced power loss and improved reliability for general-purpose inverters, servo amplifier, elevators and other industrial equipment. Sample shipments will begin in May.

The modules will be exhibited at major trade shows including MOTORTECH JAPAN 2016 during TECHNO-FRONTIER 2016 in Japan from April 20 to 22.

| | |
| --- | --- |
| 1 | Intelligent Power Module: high-function module with a dedicated IC offering self-protection functions |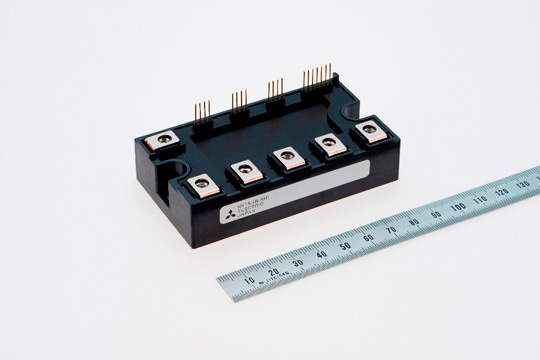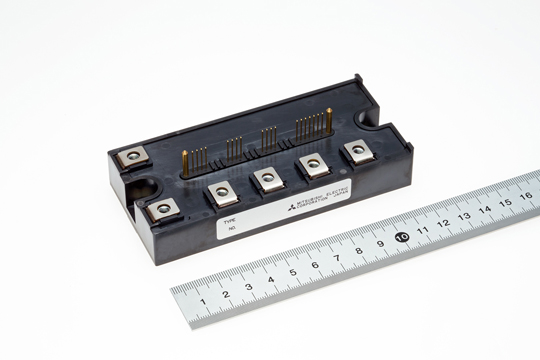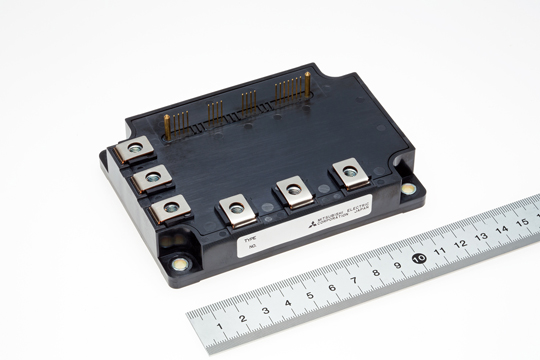 Product Features
1)
Reduced power loss thanks to upgraded IGBT and diode


| | |
| --- | --- |
| - | Seventh-generation CSTBTTM2 chip achieves lower power loss and EMI noise. |
| - | Relaxed Field of Cathode (RFC) diode3 chip incorporating new backside diffusion process achieves low power loss and suppression of recovery-voltage surge. |
| 2 | Mitsubishi Electric's original IGBT chip construction incorporating carrier-store effect |
| 3 | P layer is added partially on cathode side and the hole is injected during recovery term to soften the recovery waveform and to suppress the surge voltage |

2)
New package technology downsizes industrial equipment and improves its reliability


| | |
| --- | --- |
| - | New compact packaging achieved by optimizing the main terminal shape realizes approximately 30 percent reduction in package size compared to the previous product4, thereby contributing to the provision of compact, lightweight inverters. |
| - | Integration of insulation and copper base in the substrate helps to increase thermal cycle life5 , leading to more reliable equipment performance. |
| 4 | Comparing IPM G1 series PM200CG1C065 with IPM L1 series CM200CL1A060 |
| 5 | The life proven in stress tests of relatively long-term temperature cycling between two case temperatures |

3)
Two new functions eases design in customers' development processes


| | |
| --- | --- |
| - | Easily spot the cause of errors through adoption of a new error mode identification process6. |
| - | Improved trade-off between energy losses and noise by adopting new automatic two phase switching speed change function. |
| 6 | Three error mode cause isolation function: Over Temperature Protection (OT), Supply Under Voltage-lock Protection (UV), Short-Circuit Protection (SC) |