Air Conditioning and Refrigeration Systems
Contribute to creating a safe, secure and comfortable society and achieving a decarbonized society as a global comprehensive
air-conditioning & refrigeration manufacturer offering excellent air conditioning and ventilation technologies as well as life cycle solutions
Solution for each applications
Home
Safety, Security and Decarbonization
solutions for your home
Cooling & Heating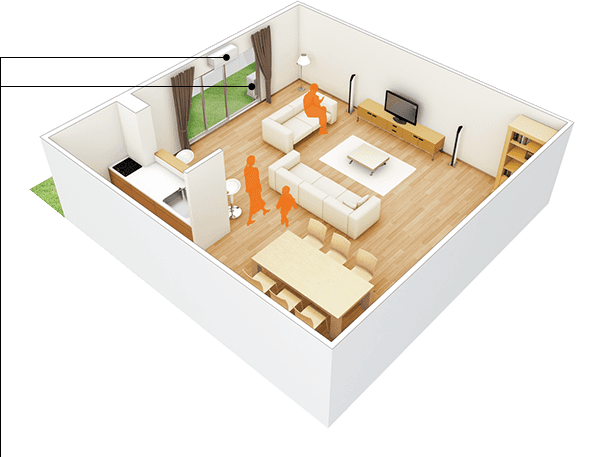 Room Air-conditioners - Split type
FZ Series equipped with High-precision infrared sensor, "Move Eye mirA.I.+", can detect changes in room temperature with its 360-degree sensing sensor and AI at the touch of a button, and automatically adjust the operation. Also Pure Mist, an electrically charged mist, cleans the air in your room.
See line-up in your region
Room Air-conditioners - Multi-Splits type
Advancements in the MXZ Series include efficiency and flexibility in system expansion capabilities. The best solution when requiring multi-system air conditioning needsSee line-up in your region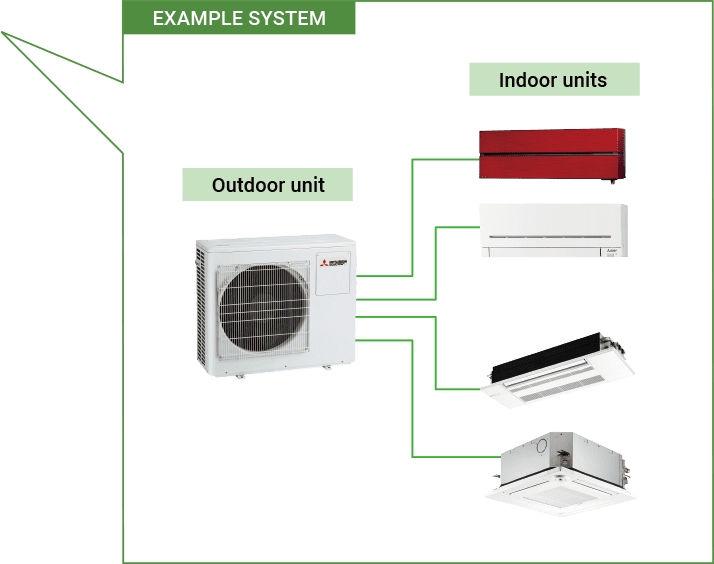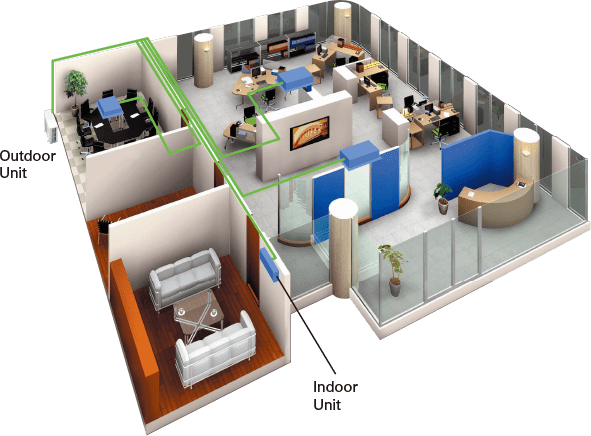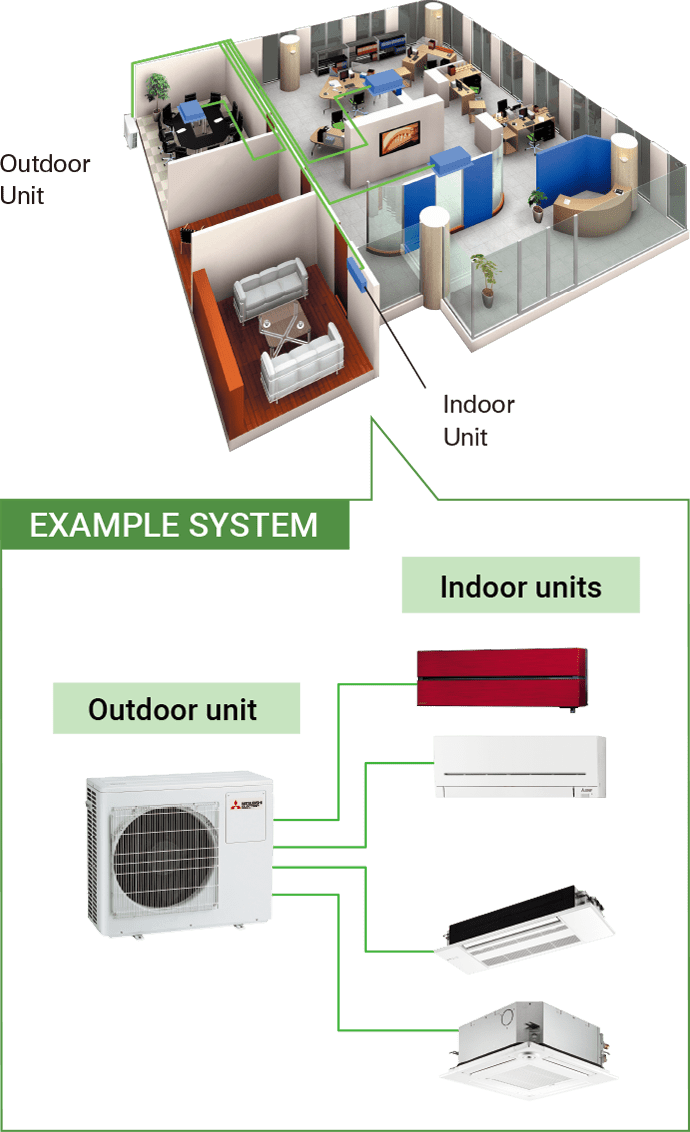 Introduce our total solutions for home while contributing to the
realization of energy conservation and decarbonization.
Energy-savingEfficiency
MELCloud (Wi-Fi Interface)
MELCloud is a Cloud-based solution for controlling air-conditioner, ecodan, Lossnay units either locally or remotely by computer, tablet or smartphone via the Internet. The owner can control their units and manage energy online by connecting to MELCloud.
Learn more
Safety & Security
Room-airconditioners with Plasma Quad Connect.
Plasma Quad Connect is a high-performance air purifying device which can even be installed on the existing units, contributing to a better air quality in your room. Plasma Quad Connect creates an electric field and discharge space to inhibit viruses, bacteria and pollen.
Learn more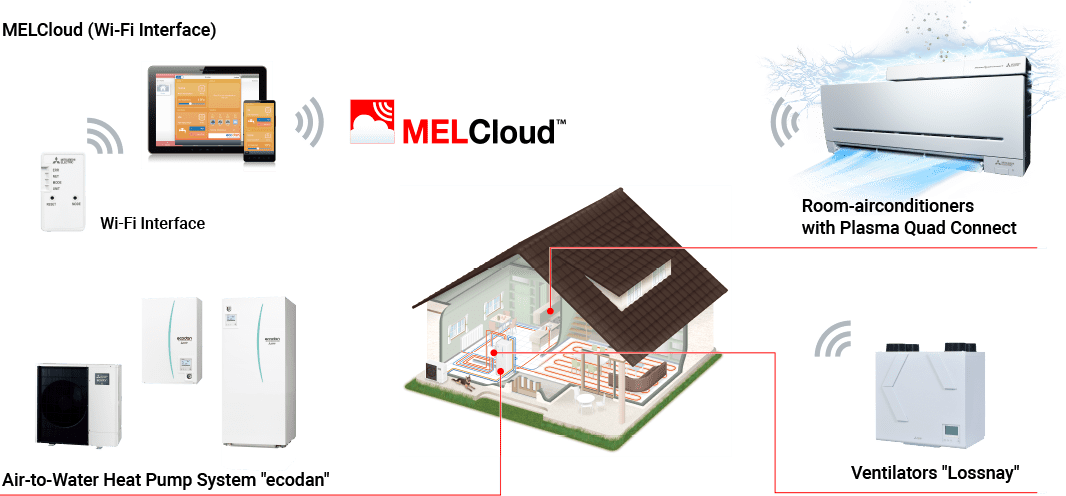 Energy-savingEfficiency
Air-to-Water Heat Pump system "ecodan"
Contribution to a decarbonized society
Heat pump heating system that provides domestic space heating as well as hot water.
See line-up in your region
Safety & Security
Ventilators "Lossnay"
Lossnay ventilation systems offer environment-friendly energy recovery and enable air conditioning systems to simultaneously provide optimum room comfort and energy savings.
See line-up in your region
*Available product line up might differ from country to country, please contact your local sales company.
For more information, visit the local website closest to you.