Energy Systems
Supply Records
Power Generation
Overseas, we have established core bases in major markets to create a global business network. To date, we have introduced approximately 3,000 power generators throughout the world.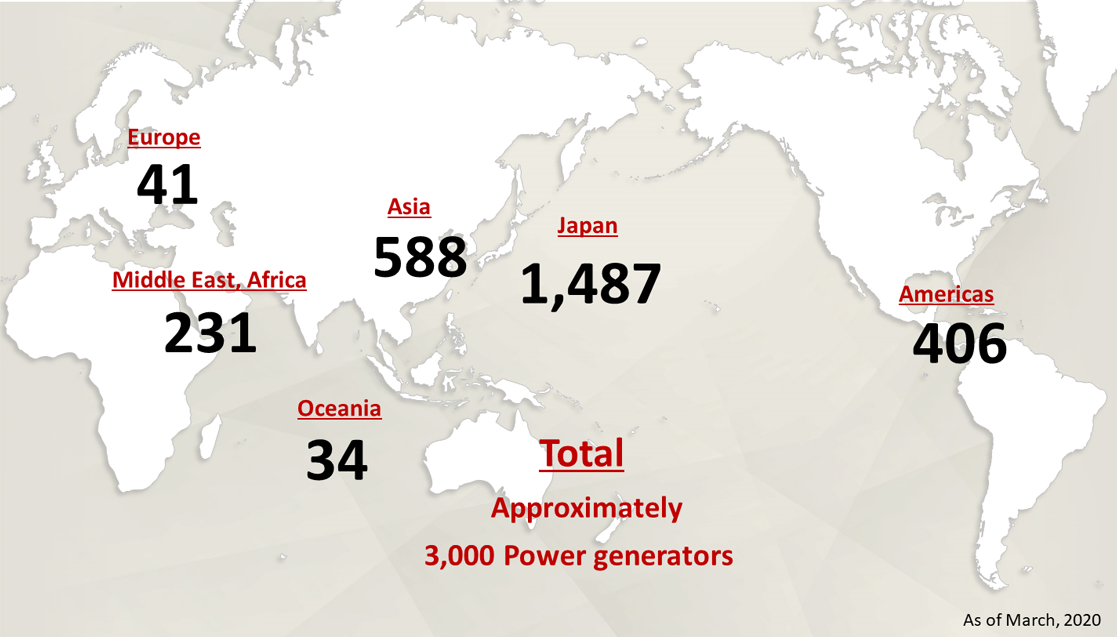 Featured Projects
JAPAN
Himeji No.2 Power Station, Kansai Electric Power Co., Inc.
Kansai Electric Power's largest-scale thermal power generation plant, with total output of 2,919MW configured from 6 natural-gas-fired gas turbine combined cycle (GTCC) power generation units.
Delivered 6 hydrogen-cooled turbine generator with related electrical equipment (Automatic Voltage Regulator, Static Excitation System, etc.)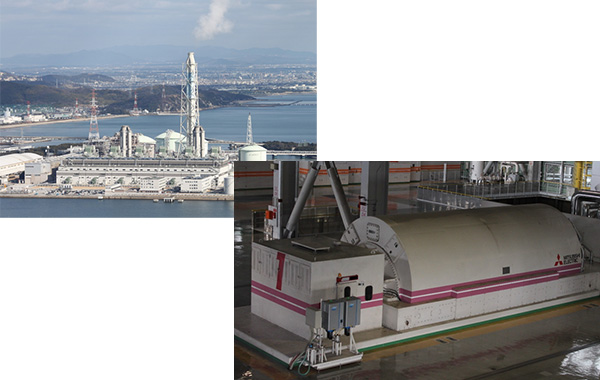 HONG KONG
Hong Kong Lamma Power Station Unit 10, HK Electric
We supply electrical equipment (generator, exciter, protection relay, GMCB/IPB, transformer, motors etc.,) to Lamma Power Station including Unit 10 since 1970s.
Our equipment supports over 90% of Lamma Power Station total installed capacity, contributes to HK Electric's safe and reliable electricity supply to Hong Kong and Lamma islands.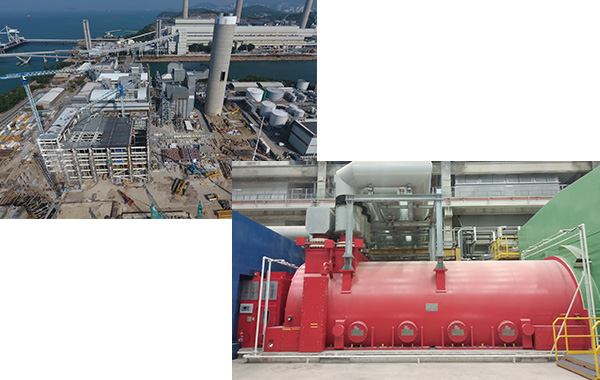 KENYA
Olkaria II Geothermal Power Station, KenGen
We have supplied power generation systems to Olkaria geothermal plant since 1980.
Since then, we have been contributing to stable supply of renewable energy in Kenya.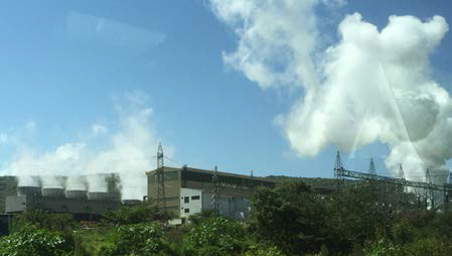 Transmission & Distribution
We have established and expanded our global business network and have installed a lot of transmission & distribution equipment throughout the world.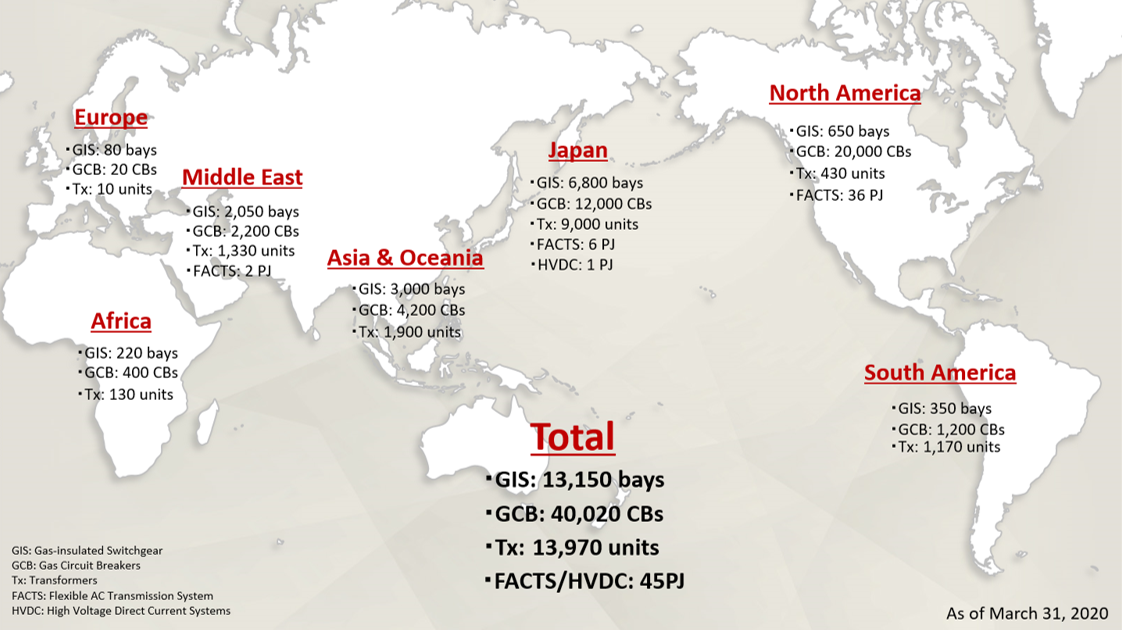 Featured Projects
JAPAN
Kii-channel HVDC Link,
Kansai Electric Power Company
The Kii-Channel HVDC Link, at 1400MW, is the largest HVDC system in Japan. This power transmission system was commissioned in 2000 and connects two power systems in the western part of Japan. It is used primarily for delivering large amounts of electric power from coal-fired power plants in Shikoku island across the sea to Kansai region.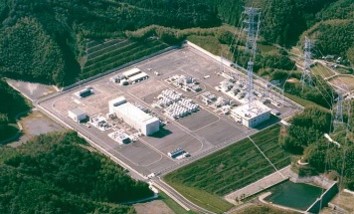 JAPAN
Toshin STATCOM, Chubu Electric Company
Mitsubishi Electric developed the first GCT (Gate-Commutated Turnoff thyristor)-based STATCOM in the early 2000's. Mitsubishi Electric commissioned the largest STATCOM in the world; the +/- 450 MVA unit at Toshin. The project was completed ahead of programme in 2012.