Europe Middle East & Africa
Germany
As a responsible corporate citizen we aim to give back to the communities in which we operate. Our support for local sports teams and educational or social institutions focuses on young people, who are the future of our society
In line with our environmental statement, Eco Changes, our employees regularly get involved in local environmental projects, offering their time and initiative for a good cause.
Social Welfare
Mitsubishi Electric Makes Children's Dreams Come True
Learning about nature in the vegetable garden, cruising on a tricycle along a specially designed course, or jumping on a trampoline – all of this will soon be made possible in the "Kindergarten am Bach" in Dingden with the support of the German Branch of Mitsubishi Electric Europe B.V. provided in early 2015.
On the first day of the project to redesign the children's outdoor area, the German Branch President presented a four-figure amount to the management of the Kindergarten. "We wanted to support the parents who are managing the project by themselves," he commented. The money donated will be used to complete the first construction stage, so that children will soon be able to enjoy the changes to their Kindergarten.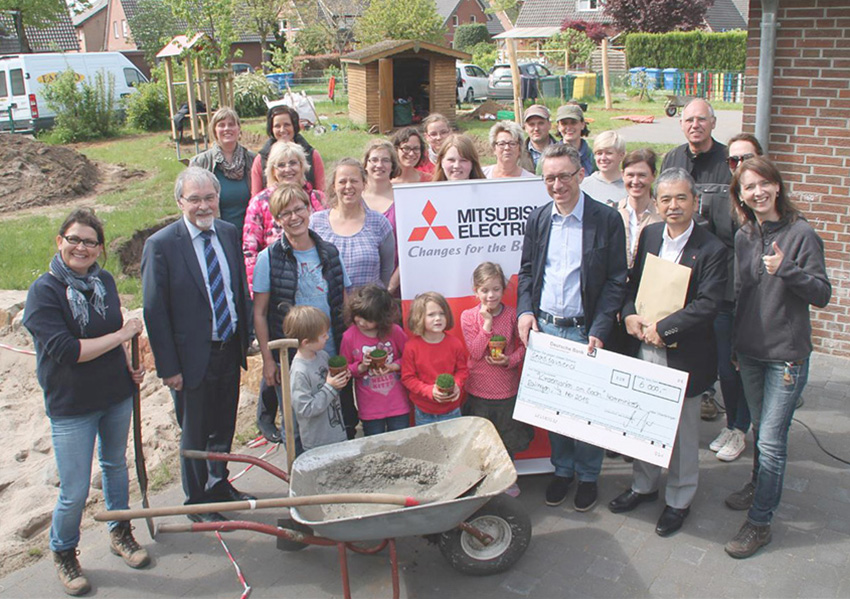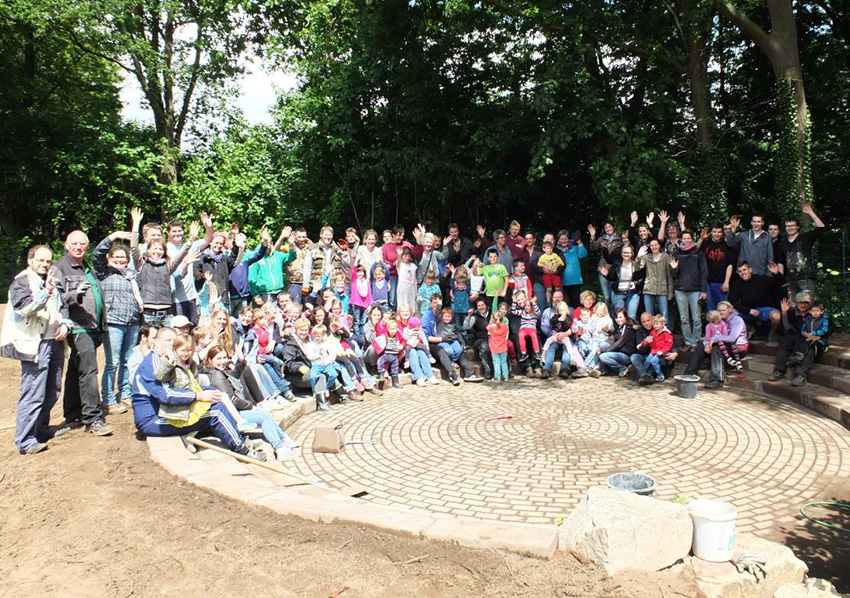 Environmental Conservation
Support for the Remedy of Storm Damage and for Reforestation in Düsseldorf
A severe storm attacked Germany in June 2014. It heavily damaged not only sports fields, outdoor swimming pools, playgrounds, schools, and kindergartens, but also forests in Ratingen and across the city of Düsseldorf.
Mitsubishi Electric wanted to help immediately and provided a five-digit sum to assist with recovery from the massive storm damage in Düsseldorf. Themed "New Trees for Düsseldorf," a five-point action plan was presented to support reforestation in Düsseldorf.
Furthermore, Mitsubishi Electric gave a financial donation to support the reforestation of Poensgen Park in Ratingen. The symbolic check was officially handed over to the mayor of Ratingen on October 27, 2014, and a concept for rebuilding Poensgen Park was introduced. "We as a local company in Ratingen want to do our best to help repair the damages after the big storm. Social engagement is deeply rooted in our company," said Yoji Saito, president of the German branch of Mitsubishi Electric.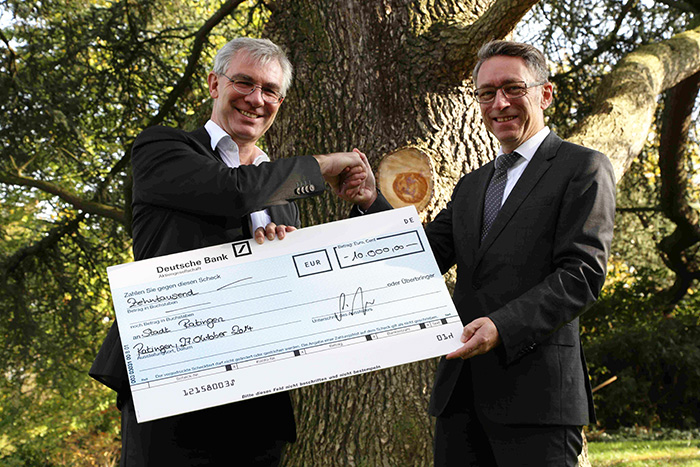 Culture and Arts, Sports
Support of Special Olympics Düsseldorf 2014
The German Branch of Mitsubishi Electric Europe B.V. sponsored Special Olympics Düsseldorf 2014. From May 19 to 23, 2014, the 9th National Summer Games for people with intellectual disabilities took place in Düsseldorf and transformed the regional capital to a setting for major sports activities.
Special Olympics Germany is a German organization of the world's largest sports movement for people with intellectual and multiple disabilities, and is officially recognized by the International Olympic Committee. 4800 athletes in 18 competitions with 2000 volunteers, 1700 trainers, 500 officials, and 1000 family members – these numbers shows how significant the event was.
For more information about Special Olympics Düsseldorf 2014, visit:

specialolympics.de/duesseldorf2014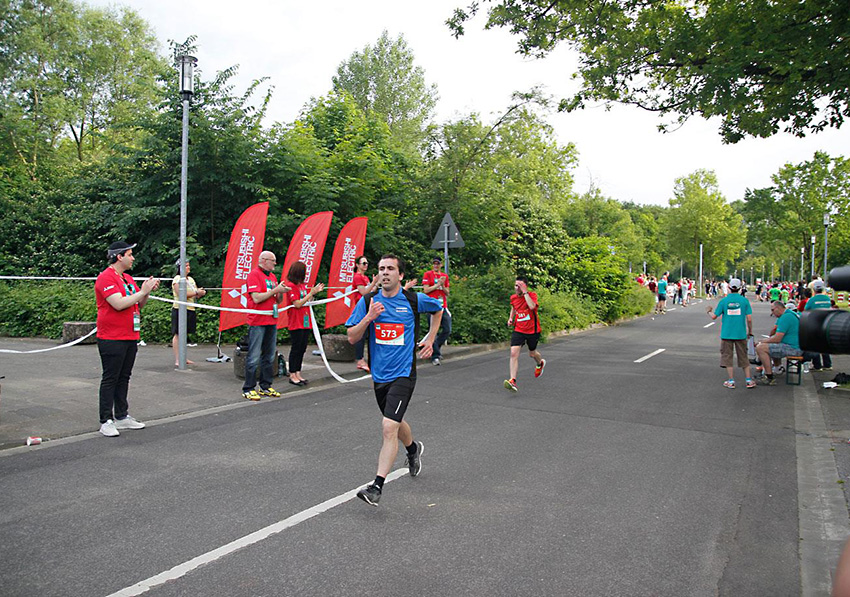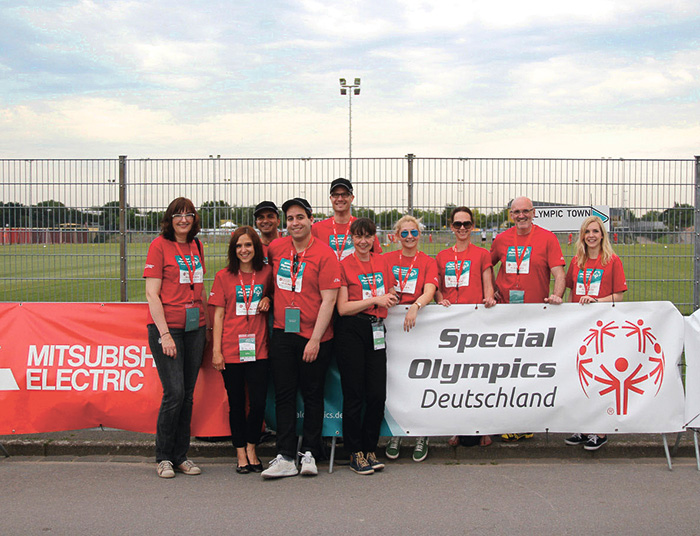 Social Welfare
Smoke Detectors for Ratingen's Newborns
The German Branch of Mitsubishi Electric Europe B.V. supported a fire prevention project initiated by the fire department of Ratingen, Germany. The German Branch helped distribute 700 smoke detectors to as many parents of newborns as possible. The smoke detectors are handed out by the youth welfare office of Ratingen as part of baby welcome packs.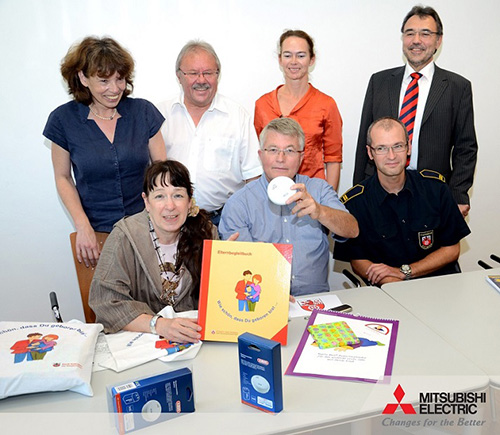 Science and Technology
WorldSkills Leipzig 2013

From July 2 to 7, 2013, the best skilled workers from all over the world competed in fields spanning from hairstyling to web design for the world title at WorldSkills Leipzig 2013. The event, as a sort of world cup for skills, attracted 1000 apprentices and skilled workers from 67 countries and regions under 46 official disciplines, 200,000 visitors, 3000 specialists, and 1000 journalists.
Every two years, young talented people from up to 67 countries and regions compete for the world title. For more than 10 years, WorldSkills has been connecting specialists from vocational training, politics, and business to strengthen and better the standard of job training. The German Branch of Mitsubishi Electric Europe B.V supported talented youth and sponsored two skills at the special event: "Mechatronics" and "Refrigeration and Air Conditioning."
For more information about WorldSkills, visit:

www.worldskillsleipzig2013.com/en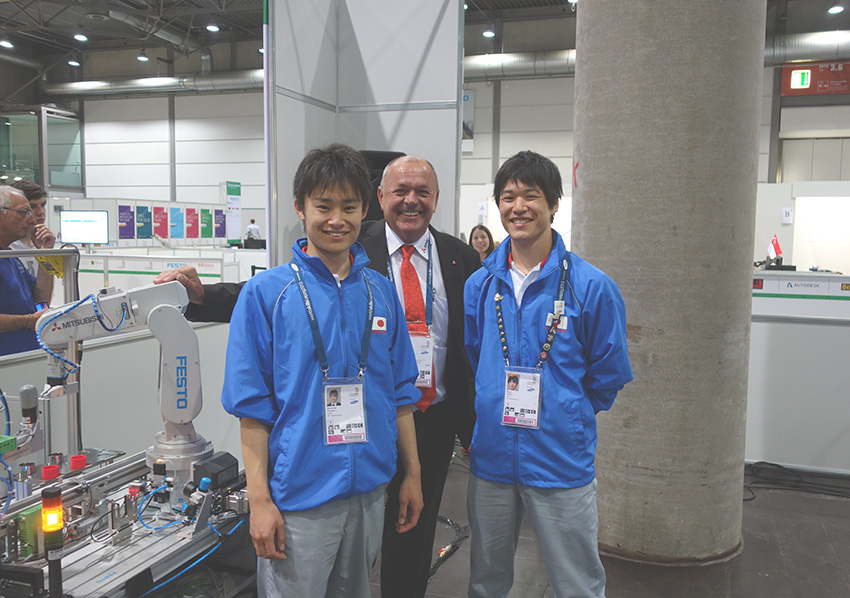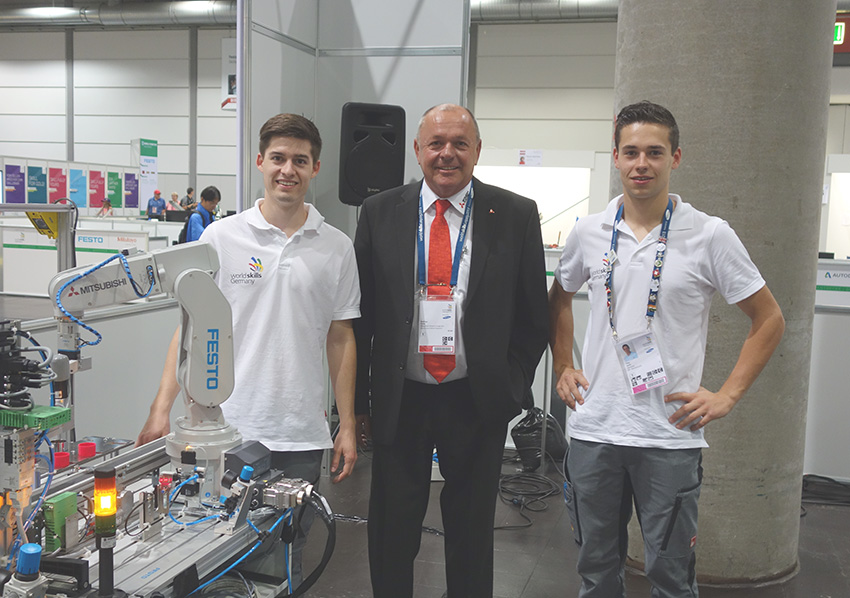 Environmental Conservation
Clean-up Day Dusseldorf 2012
On March 24, 2012, a team from Mitsubishi Electric Europe B.V. (German Branch) joined over 140 companies, clubs and groups for the 14th "Clean-up Day in Dusseldorf," a community activity organized by the city of Dusseldorf to beautify the banks of the Rhine River which flows through the city.
In total around 5,000 participants took part in collecting more than 22 tons of rubbish from the banks of the River Rhine.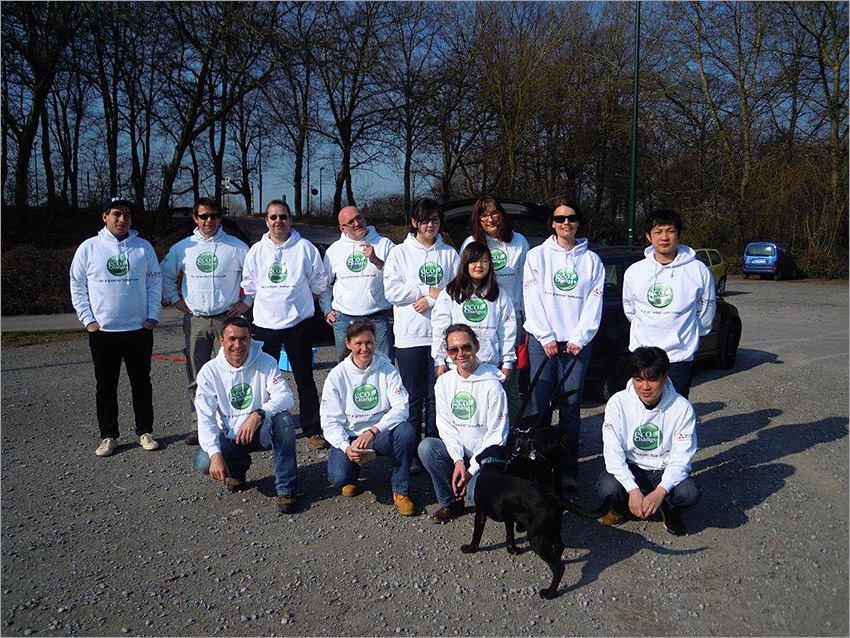 Social Welfare
Donation of "Social Mobile" for the Helen Keller-School in Ratingen
Mitsubishi Electric Europe, B.V. (German Branch) supported the financing of a van for the Helen Keller School (a school for children with disability) in 2011. The van transports the children to their sports hall or other venues outside the school. The students are delighted with the vehicle, as it gives them the opportunity to reach locations outside of the school much easier than before.