Europe Middle East & Africa
Ireland
We are engaged in fostering young people's talent by supporting a local sports team, sponsoring a College Award, and providing talks about careers in engineering to students.
Culture and Arts, Sports
Support of the Young Women of Celbridge GAA Club at All Ireland National Camogie Tournament
For the first time in five years, the young women of Celbridge GAA club have qualified for the Féile na nGael All Ireland Tournament, and the Irish Branch of Mitsubishi Electric Europe B.V. has been supporting them all the way.
The Féile na nGael All Ireland Tournament, or Festival of the Gaels, is an annual GAA Tournament running since 1971 which encompasses all 32 counties in Ireland. The tournament consists of the Gaelic sports of hurling, camogie, and handball and is organized by the Gaelic Athletic Association (GAA).
In 2015, the annual tournament was held in Ulster with over 152 clubs and 3,000 players participating. The tournament was held on the weekend of June 19 to 21 across the nine Ulster counties and County Louth, where representatives from Ireland and overseas were hosted. The young women of Celbridge Camogie represented County Kildare in the U14 Camogie tournament.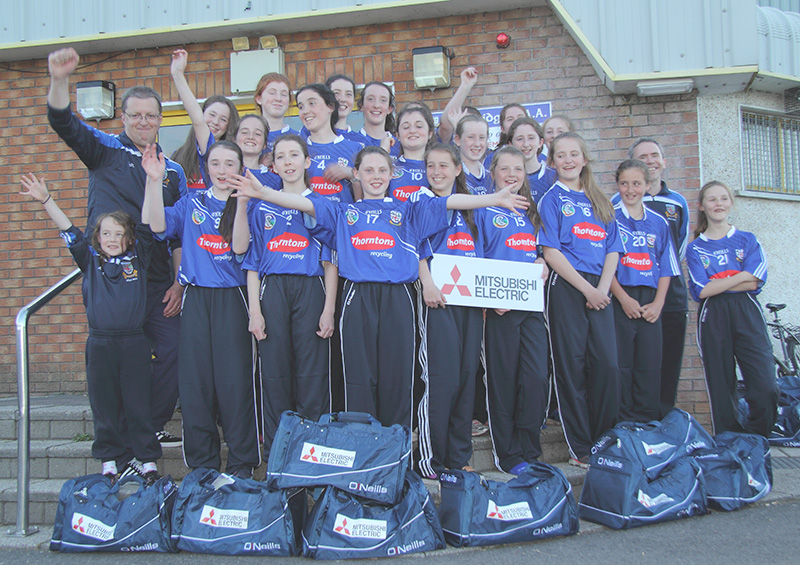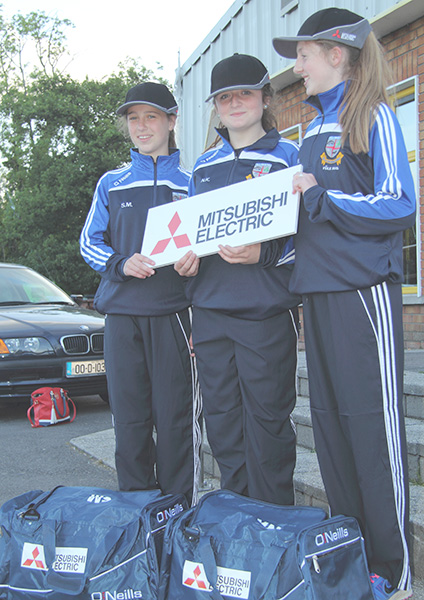 Science and Technology
Sponsoring DIT College Awards Night
In April 2013, the Dublin Institute of Technology held their annual College Awards Night. The Irish Branch of Mitsubishi Electric Europe B.V. sponsored the category of Best Academic Performance in the Final Year of the Bachelor of Engineering Technology in Control & Automation Systems in Academic Year 2011 – 2012.
The Ireland Branch awarded the students with a certificate of achievement and a Mitsubishi Electric Award Medal. The Branch also gave the students a cash prize that night.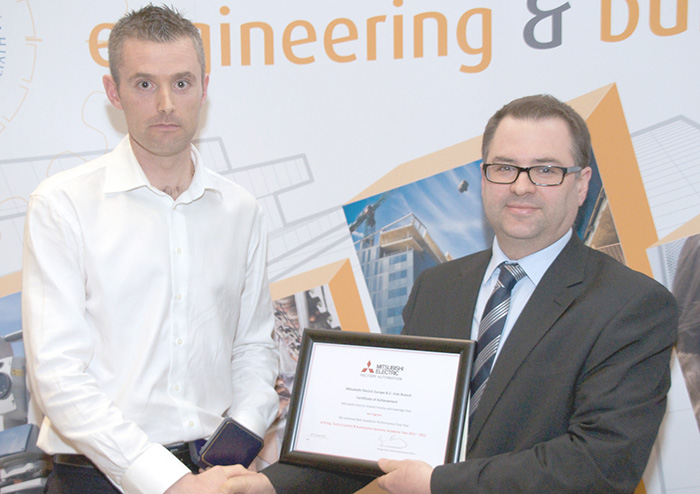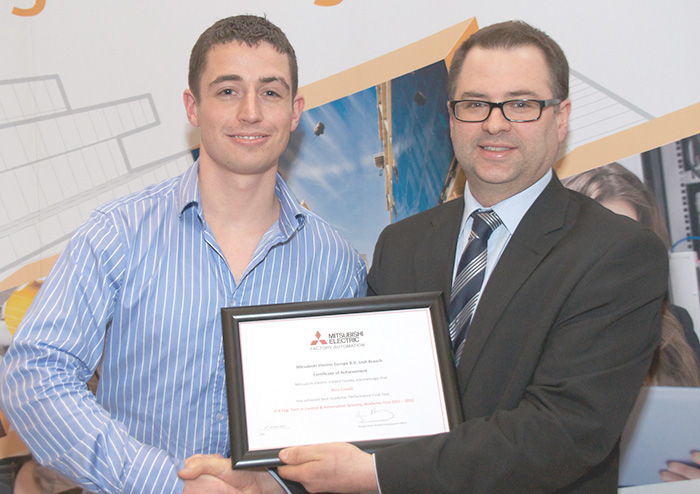 Science and Technology
Career Talk and Robotic Demonstration
The Irish Branch of Mitsubishi Electric Europe B.V. visited Tallaght Community School to talk about careers and perform a robot demonstration for its students.
As part of Engineers Week run by Engineers Ireland, the Factory Automation Division of the Ireland Branch visited the transition year students of Tallaght Community School on February 2, 2013 to discuss Engineering as a possible career path. Engineers Week is a week-long program of nationwide events with the aim of celebrating the world of engineering in Ireland. The purpose of the week is to promote and encourage math and science subjects among students.
The talk was aimed at transition year students who are at the critical stages of selecting the subjects that will eventually help determine their future career paths. Several engineers from the Factory Automation Division visited the school to discuss the reasons behind their career choices and to reveal what a life in Engineering really means.
The Factory Automation Division also performed a robot demonstration using one of their multi-axis articulated arm robots to show students a real robot in action and discuss the steps involved in programming a robot. A few supervised students were selected and awarded the opportunity to operate the robot, much to their delight.