What is MELSERVO Selection Tool?
MELSERVO Selection Tool is an online tool for selecting controllers, servo motors, servo amplifiers, and options including cables.
Save the results in CSV format to make a purchase list.
Use this tool as reference to select right products for your system.
Screen Image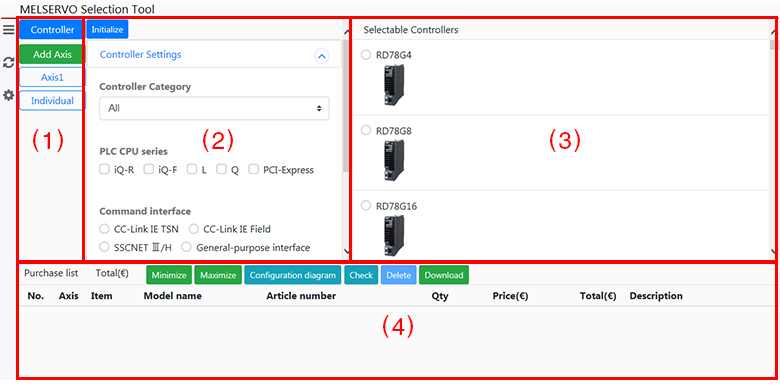 (1) Selection items
(2) Filtering conditions
(3) Available models
(4) List of selected products
Procedures
STEP 1: Select a controller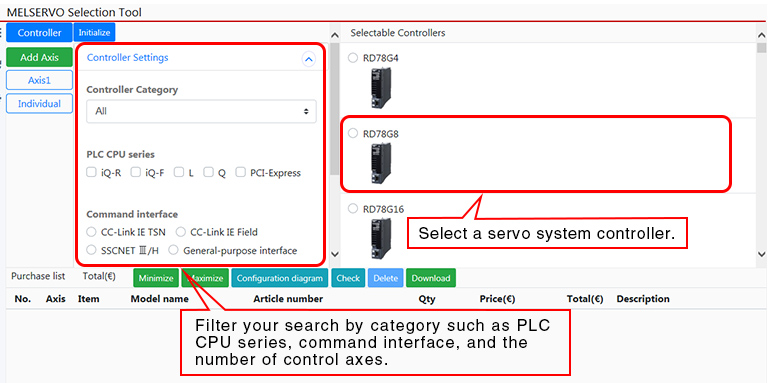 STEP 2: Select a servo motor for Axis 1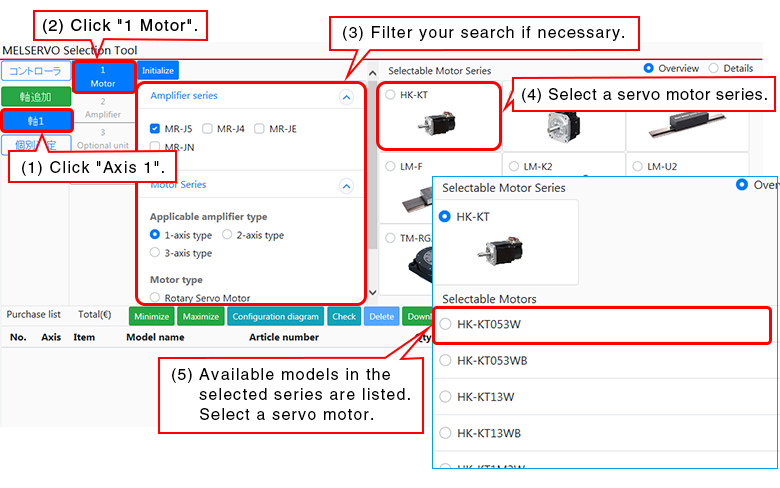 STEP 3: Select a servo amplifier for Axis 1

STEP 4: Select options for Axis 1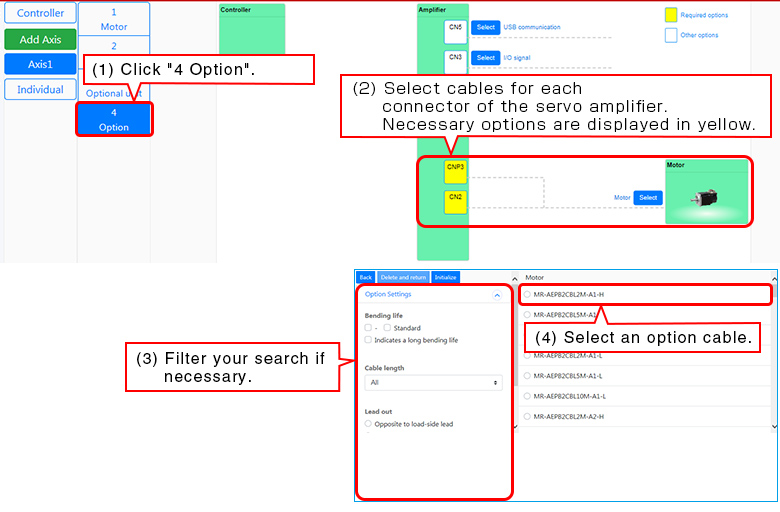 STEP 5: Add Axis 2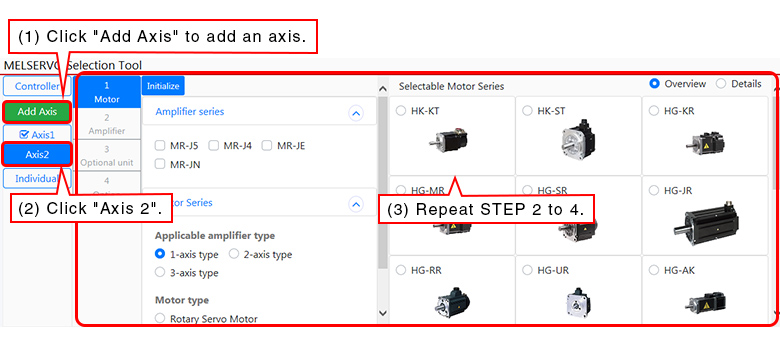 STEP 6: Output the results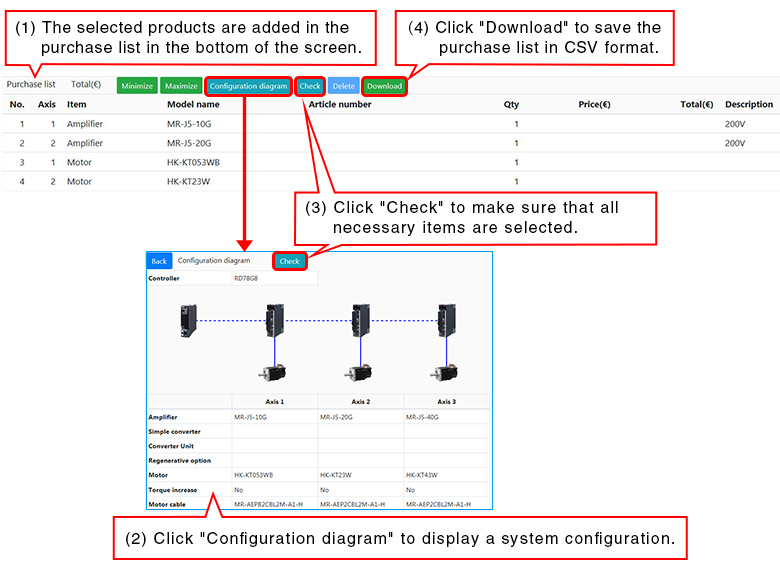 Terms of use
This tool is designed for customers who are using or considering purchasing our products.
Use this tool for reference only when selecting MELSERVO series products, and be sure to check the specifications in the catalogs and manuals.
We are not liable for any loss or damage related to the use of this tool.
This tool is subject to change or end without notice.