Having problems?
Can I check the equipment status from a remote location?
GOT will solve your problems!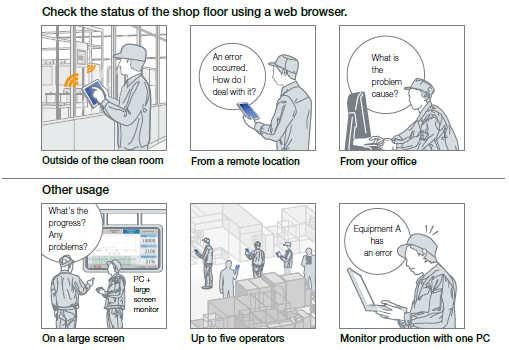 Check the equipment status using a web browser on tablets from a remote location. Up to five information devices can simultaneously access a single GOT so that you can view and operate a different screen on each device.
*

Up to five clients can connect to one GOT at the same time.