Having problems?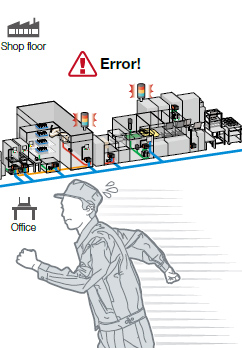 A problem occurred at the worksite in a remote location. Can I check the situation without visiting the worksite?
GOT will solve your problems!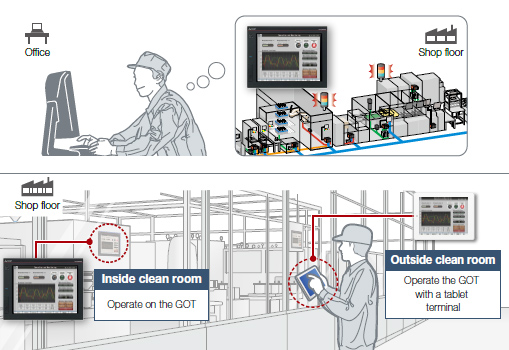 You do not need to visit the worksite. Monitor and operate the GOT from a remote location, and you can take corrective actions quickly.
*

One client can connect to one GOT at the same time.