Having problems?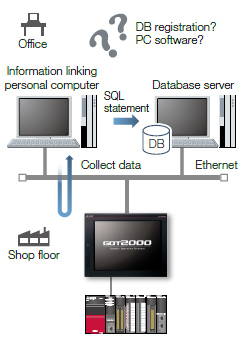 How can I analyze the production site information and increase production efficiency? Does it take time to construct the system?
GOT will solve your problems!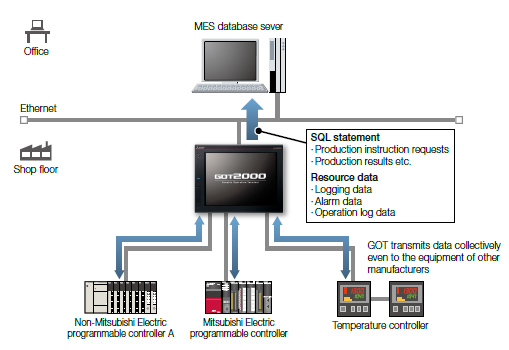 GOT communicates with the MES database server without a personal computer and programs and sends the data such as production instruction requests and production results.
Storing the resource data such as alarm history and logging data to a database enhances traceability.