Compatible with Mitsubishi Electric factory automation products
The code reader which supports CC-Link IE Field Network Basic, SLMP, and iQSS*1 is compatible with Mitsubishi Electric programmable controllers. Controlling, monitoring, and outputting results of the code reader can be done just by turning on/off of the programmable controller device data.
*1. For details, please refer to "Sensor solution iQ Sensor Solution catalog (L(NA)16029ENG)".
CC-Link IE Field Network Basic compatible
Equipped with CC-Link IE Field Network Basic interface, setting to connect with a programmable controller is easily done and read results can be acquired via the network.
Data transfer realizes traceability
Recognition result images of the coder reader can be transferred to the GOT (HMI) and IT system. Read results including code images failed to read and recognized images are transferred to the IT system to save, allowing analysis and diagnosis.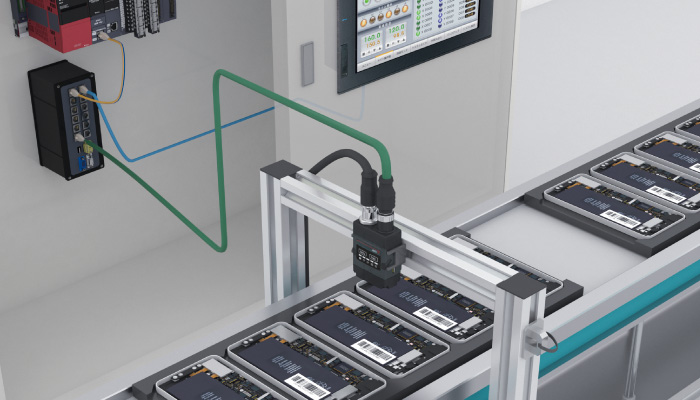 iQSS compatible
Supporting iQSS, the code reader is automatically detected on the engineering tool. Tool link-up function enables reduction in total cost in development/setup/operation/maintenance.