Option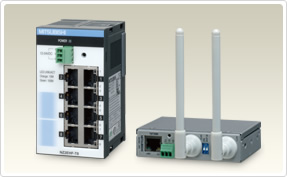 These products make the MELSEC-Q Series PLC simpler to use, and broaden its range of use.
We also provide an extensive lineup of peripheral products such as connectors for input/output modules and industrial hubs.
Industrial switching HUB
Two types of industrial switching hubs with varying transmission speeds are available.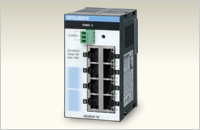 Wireless LAN Adapter
Wireless LAN adaptor module to simplify your system configuration.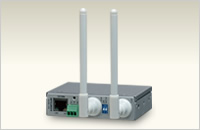 Spring clamp terminal block type
This spring clamp unit terminal block is tremor-resistant, reduces the time needed for wiring and is maintenance free due to its lack of springs.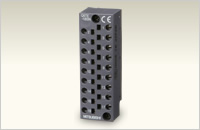 Terminal block adapter
This crimp terminal block type adaptor reduces the time needed for wiring and simplifies maintenance.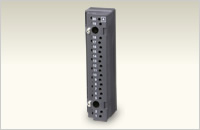 Connector
This input/output module connector reduces wiring man-hours through its use of a connector.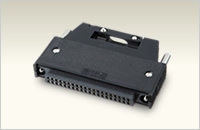 Connector/terminal block conversion module
This connector/terminal block converter module simplifies conversion and reduces wiring in the control panel.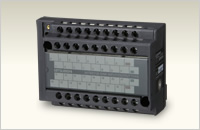 Relay terminal module
This relay terminal module has loads directly connected to it, thereby eliminating the need for a relay terminal block and reducing the time required for wiring the PLC, relay terminal block and in-panel relays.