MC Works64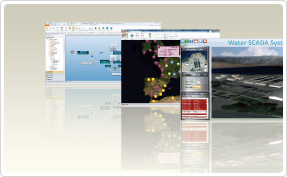 MC Works64 is the 64-bit advanced SCADA featuring 3D Graphics.
Create convincing 3D graphics screens in which images can be viewed in real time from various angles. The operator can accurately grasp the equipment state.
MC AppBuilder
Automatically create the monitor screen parts,OPC tag settings, and GX Works2 projects.The easy design helps avoid faults caused by inconsistent tag setting information, etc.